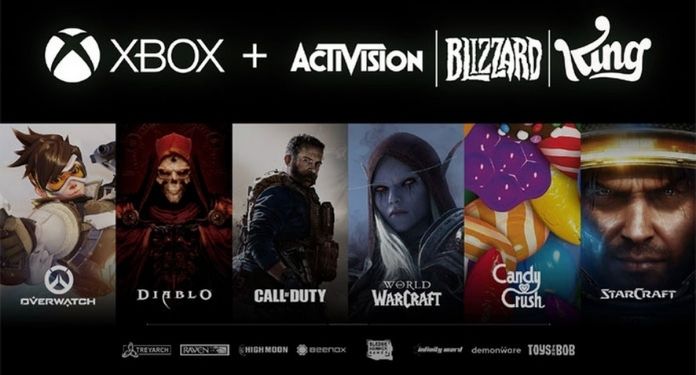 The gaming market has been experiencing a remarkable expansion in recent years, and this is no longer a big news. In recent days we have seen one of the biggest acquisitions in the gaming world: the purchase of Activision by Xbox.
This business trumped all others in gaming history. It was a big surprise when we saw that Xbox (owned by Microsoft) started the process of buying Activision Blizzard, for US$ 68.7 billion (approximately R$ 379 billion, in direct conversion).
To give you an idea of ​​the size of this investment, remember that Bethesda/Zenimax cost $7.5 billion to Microsoft, Marvel $4 billion to Disney, as well as Lucasfilm, Pixar for $7.4 billion and Fox for $71 billion.
From now on, the two giants of the gaming industry will be part of Xbox Game Studios and this is already changing the entire gaming universe.
Previously, the biggest acquisition in history was the acquisition of Zenimax/Bethesda by Microsoft, in 2020. And after its last big deal, Microsoft announces another big move in the games market with the acquisition of Activision Blizzard, responsible for franchises such as World of Warcraft, Diablo, Call of Duty, Crash Bandicoot, Spyro, Candy Crush and Overwatch.
Former Xbox boss and now Microsoft gaming CEO Phil Spencer stated: "As a team, we are on a mission to extend the happiness and gaming community to everyone on the planet. vibrant and dynamic entertainment world and experience the power of the social connection and friendships that games make possible."
With this purchase, Microsoft acquires 11 studios: Blizzard Entertainment, Beenox, Digital Legends, High Moon Studios, Infinity Ward, King, Radical Entertainment, Raven Software, Sledgehammer Games, Toys for Bob, Treyarch. Activision Publishing (distributor) and Demonware (digital services company) are also in the package.
In addition, the entire Activision Blizzard team is now part of the company; in 2021, nearly 10,000 employees in 36 countries worked at the company. A major eSports brand is also part of the acquisition, Major League Gaming, one of the top eSports leagues in the world.