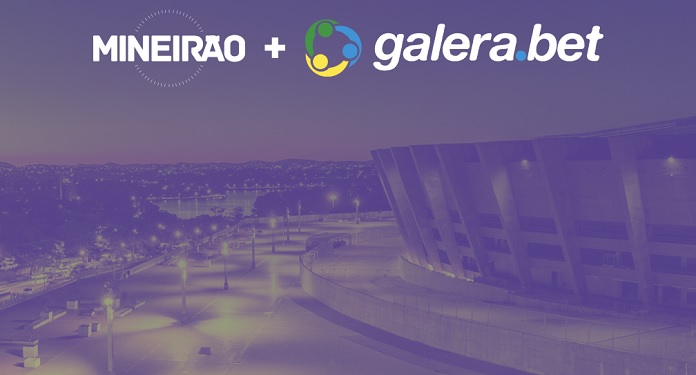 The Mineirão Stadium is starting the year 2022 with a partner in the sports betting business, Galera.Bet. The bookmaker is growing on the national scene, gaining a prestigious position as one of the leading sports betting sites.
According to official information, the contract with the Belo Horizonte stadium was signed on January 15th and will run for two years. In addition to several activations on the esplanade, Galera.bet will also carry out special actions in the 'Mineirão Tribuna' sector and its brand will be strategically inserted into the stadium's screens and televisions.
The posts 'Risque o placar' on Mineirão's social networks, a type of content that generates a lot of engagement, will also have the brand of the new partner. However, this agreement will not be limited to the exposure of brands. In addition, the two organizations will develop a narrative with the intention of demystifying the betting market for fans.
"Our audience is very diverse in age and, therefore, we want to take the partnership to the most educational side possible. We will bring a lot of information about the betting market, explanations about terms and try to break any taboo that exists", highlighted the commercial director of Mineirão, Samuel Lloyd.
After this introductory phase of the betting market, the objective is to produce more interactive material for the public. "We are very happy to associate our brand with Mineirão, this great stage of Brazilian football, full of achievements and stories. We are sure that Mineirão will help us a lot in communicating to the fans the responsibility in the games", said Asher Yonaci, general director of Galera.bet.
Mineirão Stadium
With 56 years of history, Mineirão is one of the biggest football stadiums in Brazil. Managed by Minas Arena, a special purpose company created through a public-private partnership (PPP) with the Government of Minas Gerais, the venue hosts sporting events and competitions.
About Galera.bet
Galera.bet is an international sports betting company that wants to establish a culture of education and responsible gaming for the Brazilian segment. The group believes that only knowledge grants the certainty of a reliable and sustainable environment.