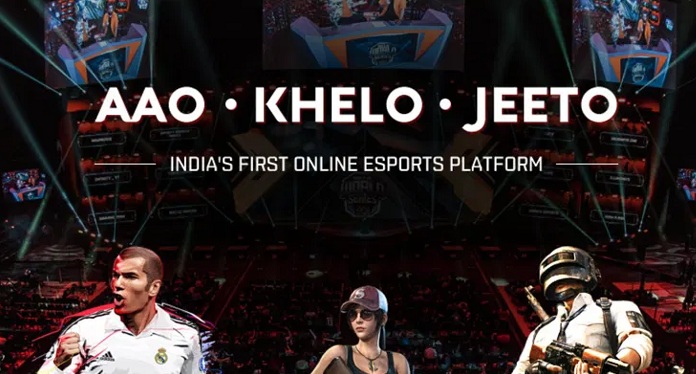 If someone says that you can play all eSports games on a single platform, will you believe it? Ultimate Battle has the top eSports titles in one place, being India's first one-stop eSports platform.
That is, players connect, interact and compete with each other in their favorite electronic sports games seeking entertainment and rewards on this platform. Ultimate Battle's goal is to bring eSports into the mainstream and engage millions of players and fans.
Currently, the platform has a player base that grows daily. With more than 39,000 active users per month, players have a community to interact and compete with. The platform is now available on the Google PlayStore for Android users and has so far registered more than 38,000 downloads. The newly launched application of the platform will facilitate connectivity and accessibility for users.
Ultimate Battle most played titles from January to April
Check out the top five e-sports titles according to the player's involvement in the Ultimate Battle platform from January to April 2021:
1. Garena Free Fire
Garena Free Fire is currently the most played electronic sports game on the platform. It is a real action-adventure battle game from a third-person perspective. The game consists of up to 48 players parachuting onto an island in search of weapons and equipment to kill other players. Players are free to choose their starting position.
2. Call of Duty: Mobile
Call of Duty: Mobile ranks second on this list. It is a free shooting game. It has two modes mainly, Multiplayer and Battle Royale. Multiplayer mode is the basic first-person shooter game, similar to previous Call of Duty games on other platforms, along with old maps. Battle Royale mode allows up to 100 players. A player can choose to play alone, in a team of two players or in a team of four players.
3. Xadrez
Interestingly, chess ranks third on the list. Chess is a competitive board game played between two players. The game takes place on a square board of eight rows and eight columns. The chess pieces are divided into white and black sets.
Each set consists of 16 pieces: a king, a queen, two towers, two bishops, two knights and eight pawns. The goal is to checkmate your opponent; this occurs when the opponent's king is in check and there is no legal way to remove him from the attack.
4. Counter-Strike: Global Offensive
Counter-Strike has dominated the PC gaming scene for a decade. Growing from CS: Zero to Valve's all-new CS: GO, this first-person shooter strategy game has become one of the best in the world.
Two teams with 5 players on each side, face off on a map to complete their objectives in order to win the round. CS: GO is one of the games with a well-structured professional setting, with many eSports teams competing every year for millions of dollars in prizes.
5. Valorant
Valorant is the new character-based PC game. The new dynamics and mechanics of the game with high-tech weapons and weapons of skill in Valorant have become fashionable among players. In this 5v5 team battle game, each player controls a different character in the game.
The characters are called Agents, who have their unique abilities and weapons, giving each player their special abilities. Valorant has also started to mark its presence in the eSports industry with several leagues and events for professional players.
E-sports betting boom
The announcement of a platform with Ultimate Battle features comes to prove the strength of eSports today. In recent years, this segment has shown unprecedented numbers and conquering fans virtually all over the world. For this reason, bookmakers are endeavoring to offer new types of betting in order to meet this demand.