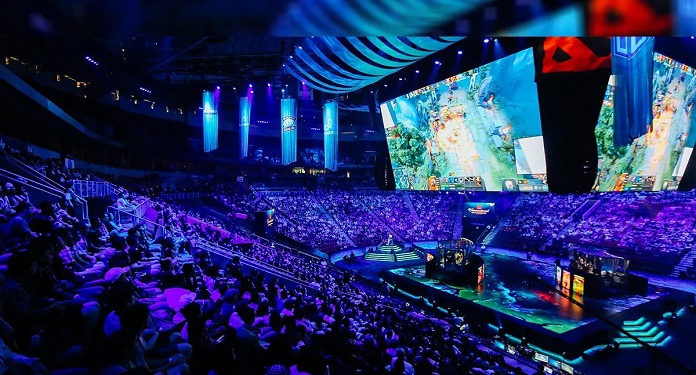 Rising bets on eSports worldwide – a trend that accelerated during the pandemic – set a new standard for the segment, according to projections from FansUnite Entertainment Inc.
"What we saw this year is the beginning of a new era in the sports betting industry," said Scott Burton, CEO of FansUnite, who added "fueled by the suspension of traditional sports, time at home due to the pandemic and growth of legal betting opportunities in the United States, eSports have taken on new meaning. "
Still according to Burton, "this year's unusual circumstances created an opportunity for electronic sports to reach a new audience that would otherwise not be reached. This new audience is not temporary and its participation will have long-term effects on the growth potential of the industry in the coming years ".
From March to September, euros bet through FansUnite's Chameleon platform increased 650% compared to the same period in 2019.
Projection for the future of the eSports market
Even with sports back, the betting boom is expected to continue, stepping up to 10% of the legal online betting market, according to consultants Eilers & Krejcik Gaming.
"It's a multi-billion dollar opportunity and it grows if you include the luck-based gaming segment alongside the more traditional eSports gaming betting segment," said Chris Grove, director of Eilers & Krejcik and board member of FansUnite .
Among the factors that should boost the sector is an extremely positive reaction from the newly won public. Sports enthusiasts have shown increasing interest in betting on titles such as EA Sports FIFA and EA Sports Madden NFL.
However, bettors' favorite modes are: Counter Strike: Global Offensive, Dota 2 and League of Legends (LOL). The increase in the legal betting market in the United States is also a good indicator for the future of the industry.
With the pandemic shutdown in March, Nevada regulators approved bets for the Counter-Strike tournament. New Jersey has also authorized betting on certain events, including Counter-Strike: Global Offensive's competitions.
Among states with regulated betting, only Indiana has banned electronic sports betting. "With states looking for new revenue possibilities, eSports will inevitably become more attractive," concluded Scott Burton, CEO of FansUnite.