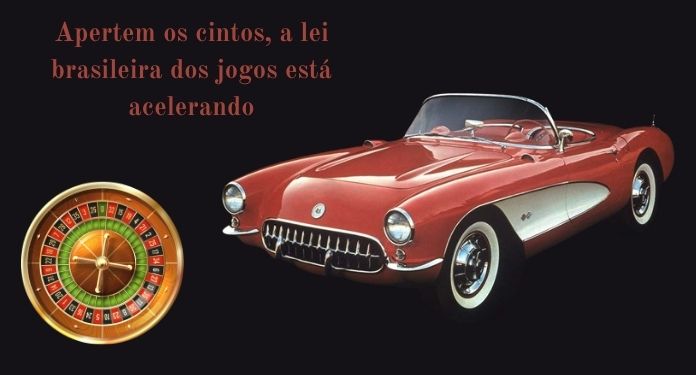 In recent years, I have become a keen observer of the upheavals that the legalization of betting in Brazil has undergone. And just because I see it all so closely, I'm tempted to use an analogy to describe the current moment and try to create a doable perspective on what we're experiencing.
Today, we have a Working Group created by the Chamber of Deputies, in Brasília, imbued with the spirit of boosting the regulatory process of gambling in Brazil, passing through the analysis of Bill No. 442/1991.
This project is a kind of lost artifact that the Chamber of Deputies found inside a drawer, an antique left behind by previous administrations. It's as if someone discovered a cherry-red 1953 Corvette in his grandfather's garage, forgotten under a dusty canvas.
In this scenario, the President of the Legislative House ordered the Working Group to carry out a detailed cleaning and necessary fine-tuning of the machine found. They need to clean carburetor, replace gaskets and rubbers, treat corrosion spots, and polish the red until it shines again. And that's what they're doing right now. They are removing unwanted parts, adding new ones, and calibrating items like taxation.
The only thing I could criticize, within the sense of fairness to the valuable work performed, is that the Working Group is not talking to potential Corvette buyers: the operators in the sector.
Unfortunately, this reminds me of a movie recently shown in Brazil: the case of Lotex. At that time, our government thought it had a shiny car, running smooth and ready to be sold, but the installation of an unoriginal, shoddy engine caused its market price to plummet and the purchase was cancelled.
The Working Group is made up of 15 congressmen, who have decided to keep their doors closed to public discussions with the private sector – ultimately, potential buyers. To be fair, all delegates have been very available when consulted individually, but the deliberations of the Group, as an institution, remain hidden under the hood.
For example, on October 20 and 21, I had meetings with congressmen Bacelar and Felipe Carreras (separated from the Work Group), along with Luciana (Hendrich Digital Content), Rui Magalhães and Ana Clara Heeren (both from Estoril Sol Digital) , where we debate past concerns in the industry, especially related to taxation and consumer protection, as both are terms of a rational equation.
As a professor of tax law for over 15 years, I have a special concern with the ISS (tax on services), municipal tax and therefore subject to 5500 different regulations.
Of course, operators have serious concerns about taxation (turn-over, GGR, NGR) as well as player taxation (an experience of failure in all jurisdictions that implemented it and which stimulates the black market, as it offers the gambler higher profits (not taxed) through "non-compliant" payment methods.
We put all of this on the table, along with an offer to develop a public hearing and an academic seminar, just like the one we had the opportunity to coordinate in 2019 in Rio de Janeiro.
Unfortunately, the offer was refused by the Working Group. The good news is that it was turned down because "there wasn't enough time for educational events before the end of the year", meaning they actually hoped to vote on the final legislation before the end of 2021. The report, a must-have, came out within the year, as per expected. All that's left is for them to vote.
Ladies and Gentlemen, the sale of our restored Corvette is right there. Do your math and be ready to bid.