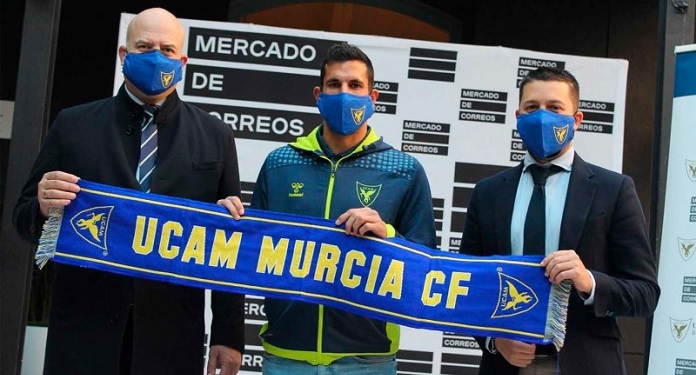 Universidad Católica de Murcia Club de Fútbol will continue with the support of Grupo Orenes this season. The business group will be present in the physical and digital spaces of the BeSoccer La Condomina Stadium through one of its brands: Mercado de Correos.
The agreement was made official at the presentation of the new player of the football team, Tekio. It is worth noting that 50 years of experience have consolidated Grupo Orenes as one of the fastest growing business groups in the entertainment sector in Spain.
As part of its international diversification strategy, Grupo Orenes is present in Mexico with three casinos in the states of Querétaro, Guanajuato and Chihuahua, thus exporting its complete and comprehensive leisure experience.
In addition, the company is committed to innovation and the development of new technologies as a way to expand its business.
About the Grupo Orenes
Grupo Orenes is one of the great references of leisure and entertainment in Spain. The group's success lies in the excellent management of hotels, restaurants, casinos, bingo halls, gaming and sports betting rooms, as well as an online gaming division.
Emotion and control are the perfect allies to enjoy the experience provided by Orenes in a healthy way, whose flagship is a comprehensive offer of leisure and responsible gambling in all its lines of business.
Universidad Católica de Murcia Club de Fútbol
Universidad Católica de Murcia Club de Fútbol is a Spanish football club based in Murcia. The team belongs to the Universidad Catolica San Antonio, also known as the Catholic University of Murcia. The team currently plays in the Second Division of the Spanish Championship.
The team emerged in 1999, playing in the Spanish Third Division for numerous seasons. In 2004, the Club de Fútbol Los Garres was founded, which only played in youth competitions. In the 2006/2007 season, the base team was sold to Murcia Deportivo Club de Fútbol.
In the 2011/2022 season, the Universidad Católica San Antonio de Murcia reached a sponsorship agreement, transforming the team into the Universidad Católica de Murcia Club de Fútbol, ​​and since then they have played in Murcia.