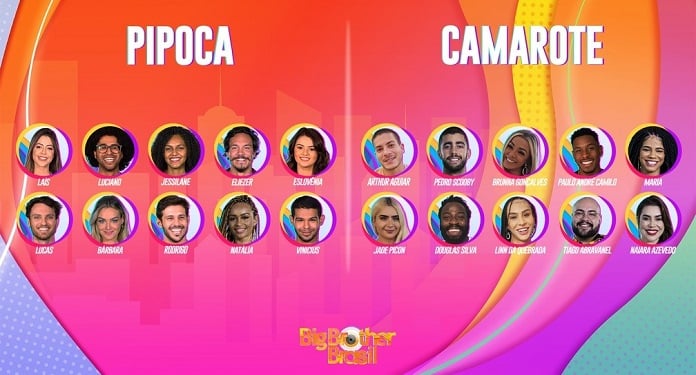 Last Monday, 17th, TV Globo kicked off the newest season of Big Brother Brasil. For the third consecutive time, the reality show has a group of anonymous participants (Pipoca) and a group of famous people (Camarote) in the dispute for the prize of R$ 1.5 million reais. Thus, Betfair evaluated the names and pointed out those that are already emerging as favorites.
At the moment, actor Douglas Silva is in the lead with 36%, the best chances of winning Big Brother Brasil. Businesswoman and influencer, Jade Picon, is in second place with a 34% probability of winning the reality show.
Remembering that Jade has not yet officially entered the BBB's house because she was diagnosed with COVID-19. In addition to her, actor Arthur Aguiar and singer Linn da Quebrada were also positive and should be entered in the dispute on Thursday, 20.
For now, the top spot in the Camarote is with surfer Pedro Scooby and Olympic runner Paulo André Camilo, with 7% and 3%, respectively.
The ranking of the Cabin with the chances of winning in the reality show prepared by Betfair is as follows:
Douglas Silva – 36%
Jade Picon – 34%
Linn da Quebrada – 22%
Arthur Aguiar – 20%
Maria – 16%
Naiara Azevedo – 14%
Tiago Abravanel – 11%
Brunna Gonçalves – 9%
Pedro Scooby – 7%
Paulo André Camilo – 3%
Betfair also prepared the Pipoca team ranking
Betfair also carried out an analysis of the group that entered Big Brother Brazil unknown, but is already gaining fame and thousands of followers on social networks. In the Pipoca team list, the law graduate Vinicius stands out in first place with a 6% chance of taking this edition, followed closely by the student and model Slovenia with 4%.
According to the bookmaker, Pipoca's ranking so far is like this:
Vinicius – 6%
Eslovênia – 4%
Laís – 3%
Bárbara – 2%
Jessilane – 1,5%
Rodrigo – 1,2%
Lucas – 1%
Luciano – 1%
Eliezer – 1%
Natália – 1%
With two editions finalized with this formula involving famous and anonymous, Big Brother has never been won by a member of the Camarote. Doctor Thelma was the champion in 2020 and Juliette, who has become a phenomenon on social media, won the last edition.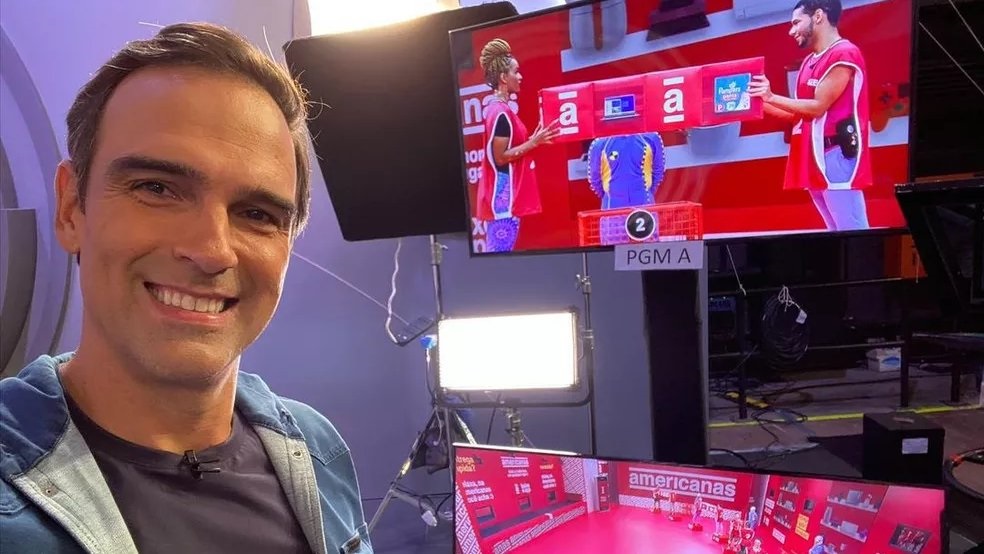 Betting company will continue to evaluate the reality show
For the third year in a row, Betfair assesses the odds of Big Brother Brasil participants from a team of experts. During the reality show, the ranking will be updated and interested parties will be able to place their bets on the platform. In addition to the BBB 22 market, Betfair also offers sports betting and much more.