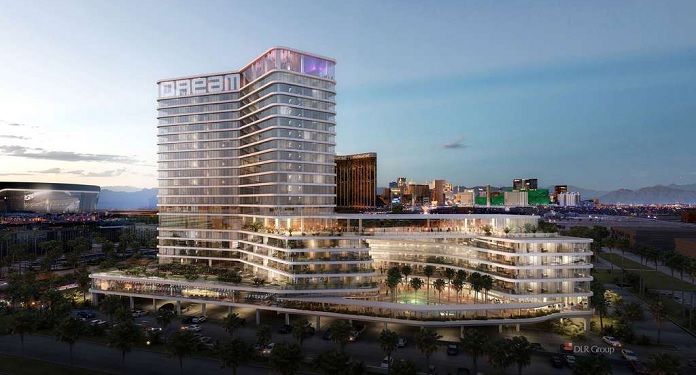 Shopoff Reality Investments and Contour groups have received the necessary authorization to proceed with the development of their 'Dream Las Vegas' resort and casino.
With the regulatory base secured, Shopoff, a California-based real estate company, and its partner, Contour real estate development group, can now continue with the next steps toward building their joint venture in Las Vegas.
"We are pleased to have secured rights to Dream Las Vegas that are mutually beneficial to Clark County as well as our partnership," said Shopoff President and CEO William Shopoff.
Shopoff added: "We believe this project will be an excellent example of future development on the southern part of the Las Vegas Strip."
Dream Las Vegas to open in the second half of 2024
Located at 5051 South Las Vegas Boulevard, the 19-story Dream Las Vegas will be and managed by the Dream Hotel Group upon completion, with the resort and casino scheduled to open in the third quarter of 2024.
The venue will feature 526 rooms and suites, and will feature a variety of amenities including games, dining and nightlife, as well as a pool deck, retail experiences, meeting rooms and a fitness center.
Contour CEO David Daneshforooz commented, "As someone from Las Vegas, born and raised, I know firsthand the benefits Dream will bring to the Strip. The Dream Hotel Group will bring to Las Vegas the same magic they bring to their other locations."
Daneshforooz continued: "An entertainment destination in a well-designed intimate environment for residents and visitors to enjoy. This will be an innovation of the mega-themed resort concept, ushering in a new conceptual era of hotel/casino in Las Vegas."
Construction company McCarthy will manage the design and construction of the new resort and casino, with work scheduled to begin in the second quarter of 2022. The project is expected to generate more than 1,200 construction jobs, in addition to 785 jobs when the hotel opens. .