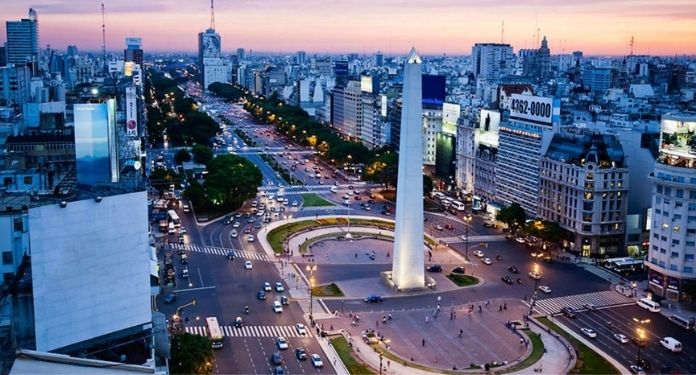 The Provincial Institute of Lottery and Casinos of the Province of Buenos Aires (IPLyC) approved the reopening of casinos, bingos and game rooms in new regions that showed a drop in the number of COVID-19 infections, effective last Saturday (31st July).
After the announcement of the reactivation of operations in the AMBA area, which comprises the City of Buenos Aires and 40 other municipalities in the Argentine province, the cities of Mar del Plata, Monte Hermoso, Tandil and Sierra de la Ventana have now joined.
"Today at 10 am, the casinos reopened in Mar del Plata, so that tourists who are in this city for the winter holidays can enjoy the slot games, which is what has been authorized until now", celebrated Roberto Paéz, general secretary of the Provincial Union of Labor and Services of Casinos.
According to Paéz, the casinos will operate from 10 am to 11 pm "under strict protocols" and with a 30 percent capacity. The Casino Central, the Hermitage and the Hotel Sasso have already opened their doors.
"We hope that this pandemic will pass so that in December we will have all rooms at full capacity so that we can open games such as roulette, black monkey and punto-banca, among others", concluded the general secretary.
Las Vegas casinos returned to 100% capacity in June
Las Vegas fully reopened its casinos, hotels and restaurants at midnight on June 1, when the final restrictions related to Covid-19 expired, including capacity limits, social distance and other limitations.
Before full opening, casinos with 80% of staff vaccinated could operate at 100% capacity, but several locations did not meet this limit. With this full reopening, one of the largest so far in the United States, those vaccinated will no longer need to wear masks or practice social distancing. Restaurants and stores return to normal hours and there will be no capacity restrictions.
The reopening in Buenos Aires, following the same line as the casinos in Las Vegas, will certainly help in the economic recovery and encourage tourism, indicating a possible return to daily activities in the region.