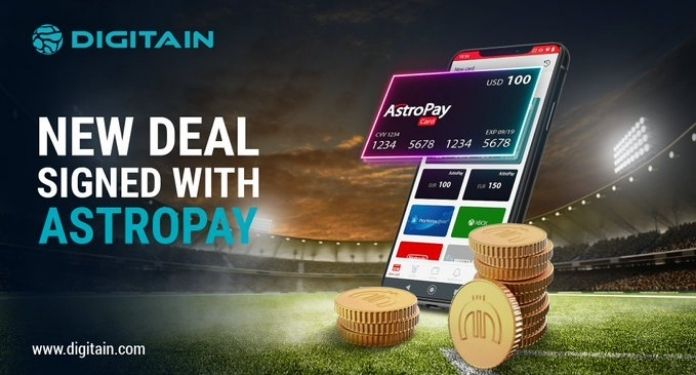 Through the new agreement, Digitain partners will benefit from access to AstroPay's portfolio of payment products, including the AstroPay Card and its OneTouch wallet.
Arin Andriazian, Payment Products Manager at Digitain, commented:
"We are delighted to have entered into this agreement with AstroPay. As well as the commercial advantage of transactions being processed through AstroPay, our partnership ensures that our partners and their customers benefit from fast, easy and secure global payment solutions."
"These benefits are ideal for our partner customers who want to transact internationally using local payment methods."
"Its OneTouch wallet accepts payments from over 200 banks with global methods, in addition to its Card, AstroPay prepaid virtual, which is a very popular method in several key markets in our industry", concludes Andrianzian.
Diego Steinberg, AstroPay's VP Global Distribution, added: "At AstroPay we are pleased to announce our partnership with Digitain. We see this as an excellent growth opportunity for both companies and the beginning of a fruitful relationship."
About Digitain
Digitain has been a world leader in providing award-winning sports betting technology and gaming platforms since 1999.
The company's mission is to continuously provide innovative, flexible and customer- and partner-centric solutions, ensuring they have the best iGaming products and services.
Digitain offers a wide range of premium products and services, including sports betting, casino, live dealer, eSports and fast games, delivered on every available channel; online, mobile and retail.
About AstroPay
AstroPay started its history in 2009 with its first product, 'AstroPay Card'. Since then, the company has expanded its activity throughout Latin America, Asia, Africa and Europe.
The brand has extensive experience in managing the specifics of emerging markets, which allows it to offer an efficient and reliable solution to all customers. With offices in the UK and Latin America, AstroPay offers a global payment experience with local knowledge and experience.