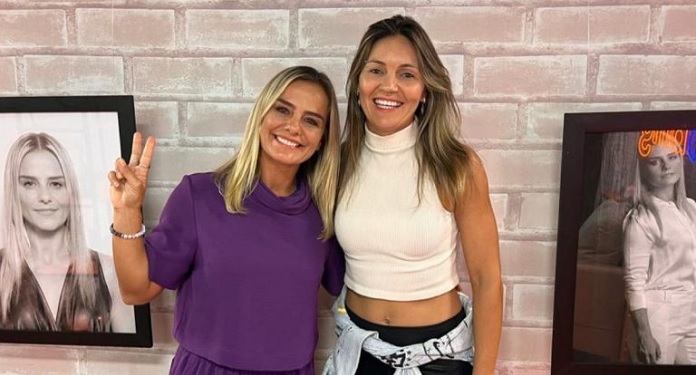 Milene Domingues, a reference in women's football, former player and 'Queen of Embaixadinhas' in Brazil, is launching something new. Sponsored by Aposta Ganha, she has just announced a weekly program entitled "The Ambassador".
The attraction will address the universe deeply known by Milene, which is that of women in sports; aiming to tell interesting stories about women's football and the World Cup that will take place in the coming months. The chat, co-produced by LiveSports, premiered this Thursday, 30, on the channel 'A Ambassador Milene Domingues', on YouTube.
"Women's football has no rivalry, neither between teams nor among players, everyone wants the sport to grow", highlighted Milene, who in the debut edition received Gabi Zanotti, player of Corinthians and the National Team. "I gave up futsal, the Brazilian Futsal Team, to play soccer on the field", revealed the striker.
João Palomino, CEO of LiveSports, praised Milene's sporting career: "Milene is heart, soul and knowledge. She carries an incredible passion for the sport that designed her. And he defends this sport. So, naturally, she became the ambassador for women's football. Players, coaches, directors, in short, all women, have to be proud of having a representative like Milene. And we give Livesports too."
'The Ambassador'
The attraction presented by Milene Domingues, a former player who has been raising the ball over women in soccer for over two decades, is a light and relaxed chat. "It will be an organic, loose conversation that will happen to be recorded", explained Milene.
About Aposta Ganha
The operator strives so that the user can have the emotion until the final whistle and the bet wins. According to the official website, the company does not present itself as another brand on which the interested party can place a bet, but a place where he feels the vibration throughout the game.
"With each match, a new experience, a new bond and a new way to earn more. That's Aposta Ganha, a club that welcomes everyone, whether you're a betting expert or just starting out. Here, those who make your luck are our advantages to earn more", says in the platform description.