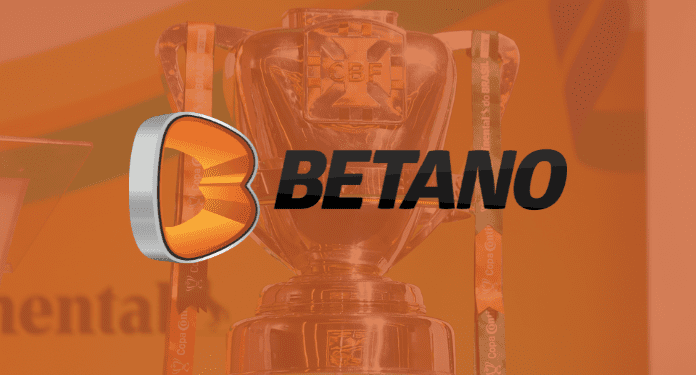 The sports betting company Betano will hold the naming rights for the Copa do Brasil until 2025. The new agreement between the parties will be announced and made official shortly after the 2022 FIFA World Cup. Brazil, thus occupying the current place of Intelbras – a technology company from Santa Catarina that held the main quota until this year.
The one who aligned the new agreement was Brax, the agency that holds the commercial rights of the championship for the next 3 years. The agency already sold advertising signs for the Brazilian Championship Series B, also having an agreement with several renowned clubs on the national scene.
Betnacional will also sponsor the tournament, but with a smaller exposure quota. Klefer, which handled rights negotiations until this year, avoided competing companies in advertising. The information comes from Erich Beting, from the Máquina do Esporte portal.
The first bookmaker to sign a commercial partnership with FIFA
Betano was the first bookmaker to enter into a commercial partnership with FIFA. With the agreement, the bookmaker was able to guarantee its presence at the 2022 World Cup in Qatar. This is undoubtedly an important recognition for the operator, which offers a number of sports betting markets.
Being considered one of the biggest bookmakers in the world, Betano also provides a mini-site dedicated specifically to fans and supporters of the 2022 World Cup – the portal presents the Odds of all games. The Worlds started on the 20th of November and will last until the 18th of December.
About Betano
Betano is an international online betting site, from the Kaizen Gaming group. Currently, the company does business in Brazil, Portugal, Germany, Romania, Greece and Cyprus.
In 2020, the bookmaker won three awards at the EGR Marketing & Innovation Awards, referring to its Responsible Gaming, Technology, Creative and High Quality Communication and Social Impact campaigns.