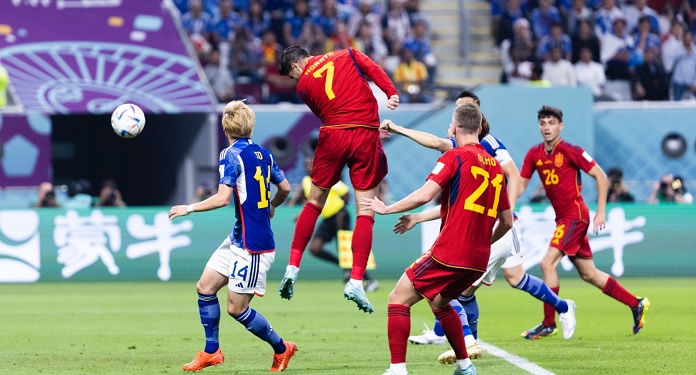 Spain started the World Cup with a gala performance by thrashing Costa Rica, by 7 to 0. Against Germany, the team drew and did not change the situation in the sports betting market. This Thursday, December 1st, the Spaniards were overcome by the Japanese. With the result, the two teams secured themselves in the round of 16.
Even so, Spain reached the best rating since November 21, according to the ranking by Poder360. In addition to the Spaniards, the Brazilian team also stood out and reached its best rating since the beginning of the World Cup. On Wednesday, the 30th, Argentina also grew, remaining on the radar of bettors by registering the highest probability of winning the 3rd world title.
On Friday, December 2, the team led by Tite tends to increase credibility on betting sites if they win against the Cameroonians. Another element that could impact market growth is Brazil's unbeaten record, which so far has won two and has not conceded a single goal.
For the second consecutive day, the English team occupies the last position in the ranking of favoritism of Poder360. The high performance of the selections has kept the English away from the betting and should fluctuate from the knockout phase.
Duels already defined for the round of 16:
Netherlands vs USA;
Argentina vs Australia;
England v Senegal;
France v Poland;
Japan vs Croatia;
Morocco vs Spain
Classified for the round of 16, the Spanish team was in 2nd place in group E with 4 points. It is the only team in the world tournament included in the Poder360 ranking that does not lead the group.
Group G – Brazil – 6 points;
Group D – France – 6 points;
Group C – Argentina – 6 points;
Group B – England – 7 points
Until the end of the first stage of the World Cup, classified selections tend to remain in the best positions on betting sites. In the knockout stages, they should fluctuate more.
sports betting
The stability in the Spanish national team caught the attention of sports bettors. Now, the payout for every real bet on the Spanish team is multiplied by 6.8. As for the Canarinho team, the return is 3.2. In the Argentine victory, 5.8 is paid.
In the online sports betting sector, the logic is as follows: the more favorite is the selection – according to the companies' algorithm –, the smaller the prize for the bettor. In this way, the probability of the event happening (the so-called odds) changes over the course of the matches. The lower the odd, the greater the chance of the result coming true.