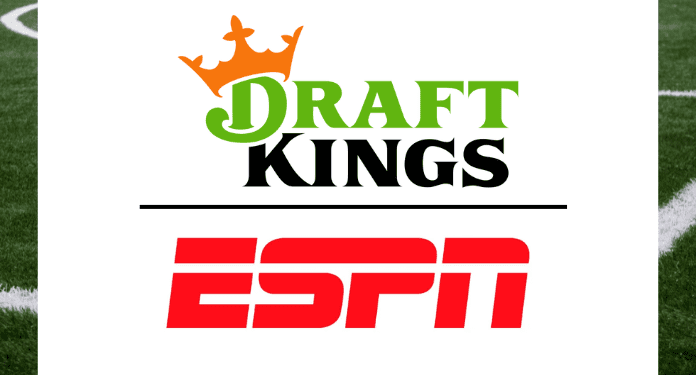 DraftKings is approaching a new partnership with ESPN, according to business experts. Bloomberg News reported that the potential deal between the bookmaker and ESPN will allow the network to capitalize on the growing wave of legalized sports betting in North America.
The report did not provide details on the finances or structure of the potential partnership, but shares in DraftKings jumped 9.2% in this supposed pre-market period. Disney already owns a stake in DraftKings, having acquired it as part of its acquisition of Twenty-First Century Fox's entertainment assets in March 2019.
In August, the Wall Street Journal reported that ESPN has been looking to license its brand to major sports betting companies for at least $3 billion in a bid to capitalize on the boom in the online betting industry.
In a recent interview with Bloomberg, ESPN President Jimmy Pitaro said: "We know that sports fans are craving not only more sports betting content, but also the ability to truly place bets seamlessly from their online digital sports experiences".
However, Disney CEO Bob Chapek also spoke recently on the matter, saying: "Sports betting is part of everyday life for our young audience, let's say under 35, who follow an active and engaged sports lifestyle. ".
Last month, DraftKings launched the Practice Safe Bets campaign, a new responsible gaming initiative with former professional skater Tony Hawk and professional wrestler The Miz.
About DraftKings
DraftKings specializes in online entertainment and sports games, being a great reference in fantasy games, regulated games and digital media. The brand is one of the most recognized betting brands in the United States and around the world.
The Boston-based company was created by Jason Robins, Matt Kalish and Paul Liberman and is the only US-based vertically integrated sports betting operator.