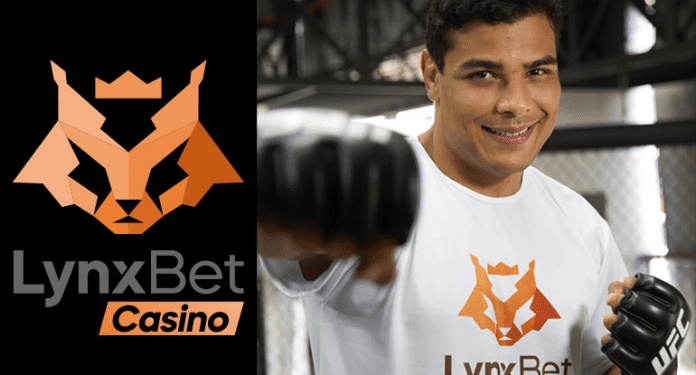 LynxBet is just one of many brands looking to increasingly connect with their target audience. For this, the company teamed up with MMA star Paulo Costa, better known as Paulo 'Borrachinha'.
Borrachinha who became the brand ambassador in Brazil and will help increase the company's engagement with activities aimed at interacting with fans and customers.
The betting brand will establish a more differentiated marketing strategy, which will target the Millennials generation – those born between 1981 and 1996 – in Brazil. The fighter is particularly popular with the younger crowd, which makes him a prime choice for the company.
Commenting on this partnership, LynxBet Brazil and LatAm Country Manager Samantha Asensi said: "We are delighted to have Paulo Costa as our brand ambassador in Brazil. As a popular sports star across the country, he is perfect to represent LynxBet as we continue to attract new players to our platform."
MMA is big in Brazil, making the partnership with Costa a particularly smart move by LynxBet who continues to work in the Latin American region. The company will carry out various activations of casino and sportsbook brands on social media.
Borrachinha has millions of followers to which LynxBet will have direct access through this union. The partnership will place the betting company even more in the national market.
LynxBet's focus on the Brazilian market
LynxBet wants to draw attention to its product offering which is focused on the sports betting and gaming segments conducted according to responsible gaming standards. The brand's offering is focused on casual gamers as the company plans to increase its presence in South America.
LynxBet's long-term commitment to the region is to create personalized experiences. The company already manages a sister brand, Freebitco.in, which currently has over 48 million players. The two brands are working together on cross-selling strategies and the addition of Costa is extremely positive.
"Paulo has already shown great enthusiasm in collaborating with us and leveraging the company in Brazil, helping us build brand awareness through his impressive audience reach on social media," concluded Asensi.