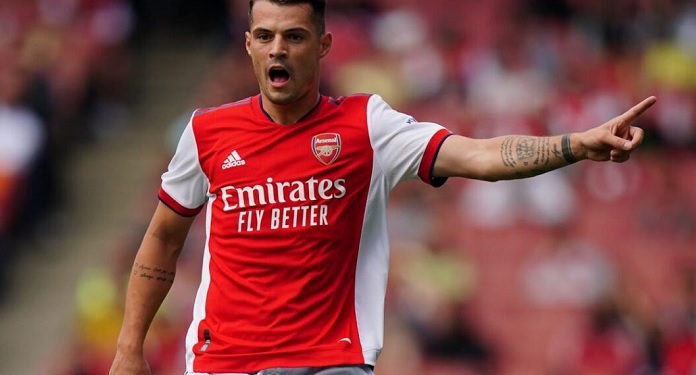 A yellow card taken by Granit Xhaka, from Arsenal (ING) in a game in December of last year, could complicate his career. That's because the football player is being investigated for alleged participation in a sports betting scheme involving even the Albanian mafia, according to the British newspaper Daily Mail.
The investigated match was in the 18th round of the Premier League (English Championship) 2021 / 2022, between Leeds and Arsenal. The game was 4-1 for the midfielder's team when he received the referee Andre Marriner's card for delaying the restart of the match with a foul, in the 41st minute of the second half, with the score practically set.
Suspicion arose from the high number of bets on a yellow card for a player in the last few minutes
The suspicion arose due to the large amount of bets for Xhaka to take a yellow card in the last ten minutes of the game, the total value was 52 thousand pounds (about 323 thousand reais in the current conversion). The National Crime Agency is investigating the case.
According to the vehicle, investigators would have found evidence that the mafia would be operating in the cryptocurrency sports betting market with activity located in Albania, since the action is not released on British soil.
It is hypothesized that Alban Jusufi, a Swedish-Albanian striker who received a five-year sanction for match-fixing in 2017 after bribing the AIK goalkeeper, would have placed a high number of bets in the case of the yellow card given to the Arsenal player. .
Xhaka has been with Arsenal since 2016
Xhaka is 29 years old and has been with Arsenal since 2016. In addition, he has a high probability of being called up to wear the shirt of the Swiss national team at this year's World Cup and face Brazil. After all, the two teams are in the same group at the FIFA World Cup, which takes place in November and December in Qatar. Remembering that the player is of Albanian origin.