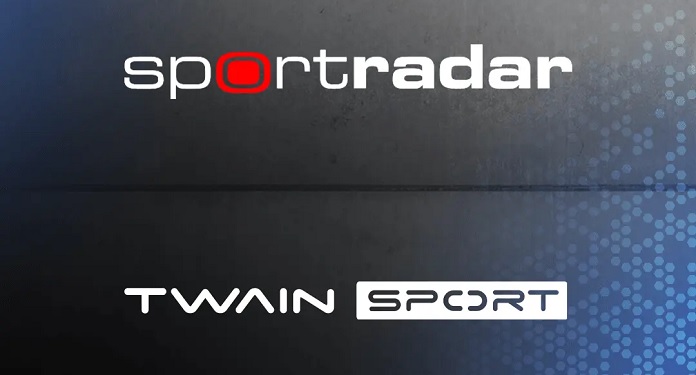 Twain Sport has partnered with Sportradar to integrate the Universal Fraud Detection System (UFDS) into their hybrid sports tournaments.
Twain Sport is a live sports vertical recently launched by Hybrid Sports League and BetGames. While this agreement allows the company to provide its operator partners with strong integrity and fraud detection.
With the same system deployed in leagues such as the UEFA, NBA and NHL, the UFDS will track changes in odds and company liquidity across the market.
BetGames CEO Andreas Koeberl said: "The highest level of integrity has always been the foundation of our new betting offering. We view the integration of Sportradar's market-leading UFDS and Twain Sport as a key layer of integrity on behalf of our operator partners – ensuring that we deliver the best live sports product on the market."
"Promising high-frequency betting and low-spend extended play sessions, we are confident that Twain Sport will be transformative in the industry and we can't wait until the action begins in August," added Koeberl.
The system was deployed with the launch of the Twain Sports League on August 1st with T-Basket and all other games. The partnership will also include auditing the league, its rules, concepts and monitoring of each match played.
Athlete awareness will also be raised, which the group highlighted as a "comprehensive action on the standards of integrity expected of all involved."
https://twitter.com/betgamestv/status/1556981094049878016
Sportradar director analyzes new partnership
"UFDS is the world's best system for monitoring and analyzing the global betting market for suspicious betting patterns," added Andreas Krannich, Managing Director of Sportradar Integrity Services.
"Using it, we support integrity in sport, law enforcement and state authorities to monitor, detect and analyze betting-related manipulations and other types of corruption," he added.
"UFDS' extensive historical database and our unrivaled experience mean that we are in a unique position to analyze and report any relevant matter related to suspicious activity. We are confident that with Twain Sport, we can now promise that your products will be protected by some of the most advanced technologies in the world."
Created to 'fill the gap in demand for live sports with a high-frequency entertainment format', the company's T-Basket launched this month. Twain Sport highlighted that it will offer short, live action in a variety of custom arenas at select European locations.