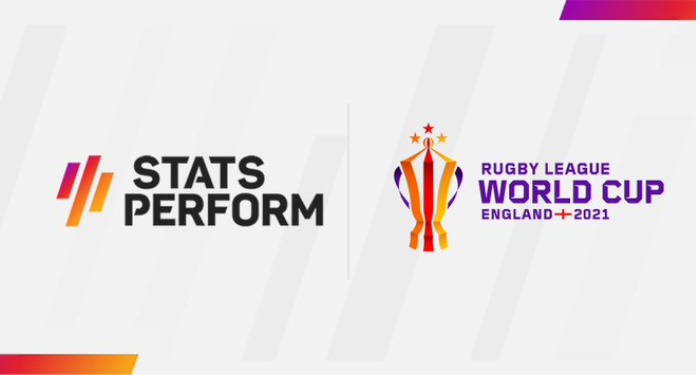 Stats Perform has announced a new partnership in the world of professional rugby. The company will participate in this year's Rugby League World Cup (RLWC2021) as an "Official Data Partner" for the men's, women's and wheelchair competitions.
In this agreement, the company will provide data to support the international competition and its partners in creating experiences for rugby fans through "media, brands and sponsors".
Data and statistics from Opta, the data company's product, will enable RLWC2021's social channels, where it will be used to determine the best performing players in the competition.
The company will also create pre- and post-match packages for clubs and media before each game, giving commentators full use of Opta's data in what it called a "time-efficient way".
"We are pleased to announce our partnership with the Rugby League World Cup and to be part of the first edition that encompasses men's, women's and wheelchair competitions," said Steve Xeller, Director of Revenue at Stats Perform, who adds: "This The agreement is yet another milestone in Stats Perform's commitment to supporting the expansion of the sport around the world."
Jon Dutton, Chief Executive of RLWC2021, cited the data company's "longevity and reliable history" as reasons for his selection.
"RLWC2021 is committed to making a real impact in communities. Stats Perform has been designated as our Official Data Provider because of their longevity and trusted history in the industry. I look forward to working with them as they help us deliver the greatest , best and most inclusive Rugby League World Cup in history", concluded Dutton.
About Stats Perform
Stats Perform is a leading sports technology company in media, sports betting, broadcast and performance. The brand seeks to revolutionize the sports data market with processes involving the use of artificial intelligence (AI).