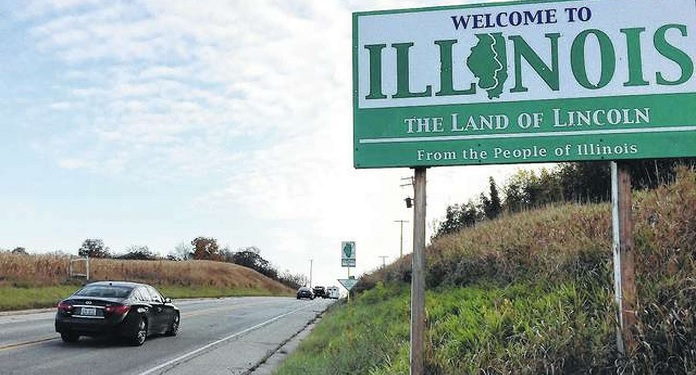 Gambling at Illinois bookmakers surged to nearly $1 billion in March, setting a new state record. The amount was in part raised by betting on the NCAA Basketball Tournament (March Madness) as well as removing the need for in-person registration.
As Jake Garza, analyst at PlayIllinois, explained: "March Madness and the personal record removal proved to be a powerful combination. This is how you present a less restricted market in Illinois."
In March, bookmakers received $971.3 million in bets, which represents a 53% increase from $633.6 million in March last year. The total number was boosted by $278.4 million in bets on March Madness, an American college basketball tournament.
Sports betting took in $79.4 million in gross betting revenue for March, which is up 59.2% from $49.9 million in March 2021. to the US$ 31.1 million reached in February.
The previous record was $78.2 million in November 2021. This latest figure generated $9.8 million in state and local taxes.
March was the first month after the removal of face-to-face registration at online bookmakers
March was the first betting month after the removal of in-person registration rules for online betting. This change means that bettors no longer need to register with a retail bookmaker.
"Even with the inevitable seasonal downturn beginning in April, the state's sports betting industry is expected to continue to take a significant turn compared to last year," said Eric Ramsey, network analyst at PlayUSA.
"It wouldn't be too surprising if Illinois became the second largest market in the US at the start of the football season," added Ramsey.
During March, 96% of all bets came from online betting, which equates to $927.5 million. FanDuel led the market with $315.3 million in online and retail betting; while DraftKings came in second with $289.2 million.
Basketball alone, including the NCAA men's and women's tournaments, as well as the NBA, took in $554.3 million in direct bets in March. Aside from combo betting, tennis was the next most popular with $64 million in bets.
Garza added: "Without football or college basketball to spark interest in the coming months, March will be the last big month until football season. But the NBA playoffs, baseball and major golf tournaments will keep punters interested, even if we have to wait until September for the state's first $1 billion month."