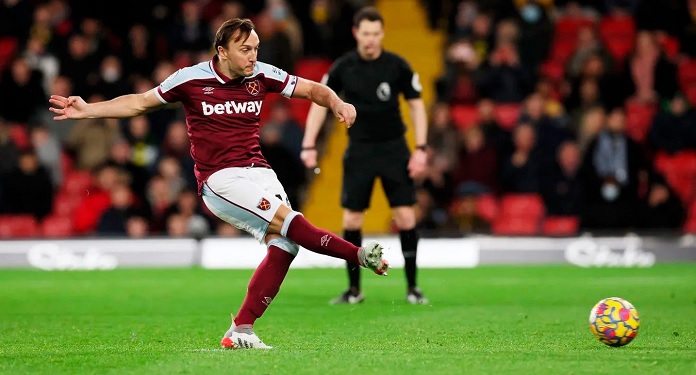 Bookmakers appear as main sponsors in nine of the 20 clubs that make up the Premier League, the first division of the English football league, in the 2021-2022 season. In other words, 45% of teams have sports betting company advertising featured on their uniforms.
According to a report by the specialized portal Palco 23, the clubs that had the bookmakers as main sponsors in this period are Burnley (SpreadEx), Crystal Palace (W88), Leeds United (Sbobet), Newcastle United (Fun88), Southampton ( Sportsbet), West Ham United (Betway), Wolverhampton Wanderers (ManBetX) and two of those who have moved up this season, Brentford (Hollywoodbets) and Watford (Stake).
In this way, gaming companies position themselves as the sector with the highest percentage of advertising in clubs in the highest category of English football. The financial and automobile sectors follow, each with 15% of the total (three clubs each); airlines with 10% (two teams) and different sectors advertise in the remaining three clubs.
This situation is part of a context in which the UK Ministry of Culture, Media, Digital and Sports is reviewing the current legislation on the limits of advertising by bookmakers to the various sports entities.
Earlier this month, British media BBC reported that Labor MP Carolyn Harris, who chairs the parliamentary group reviewing gambling law reform, has asked to ignore a report presented by the English Football League Championship – the second tier of English football – which pointed out that there was evidence that sponsorships influenced popular adherence to betting.
In addition, SkyBet, one of the biggest betting operators, gives its name to the second tier of English football and annually contributes £40 million (€47.6 million) to the competition.
Partnerships of bookmakers and clubs in Spain and Brazil
In Spain, since September 2021, sports clubs are prohibited from signing sponsorship contracts with bookmakers that involve advertising betting games on shirts and equipment.
On the other hand, in Brazil, which is home to one of the most important football leagues in Latin America, it was reported that 95% of top division clubs are sponsored by different sports betting sites. That is, 19 of the 20 teams that make up the Serie A of Brazilian football.