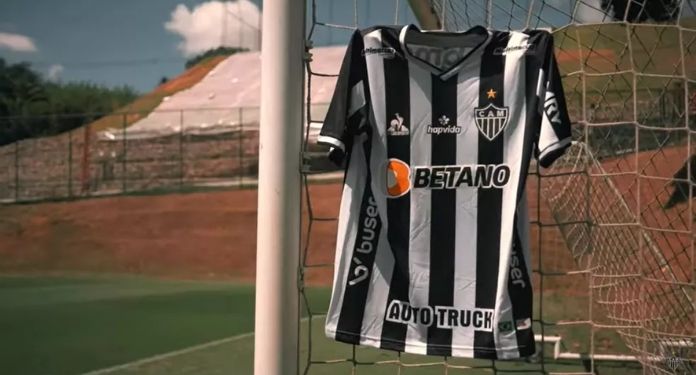 Betano, the sports betting house, renewed its master sponsorship with Atlético-MG until the end of 2024, indicating a successful partnership for the team and the operator.
The betting brand has its logo in the noblest place on the Galo shirt since January 2021, replacing BMG, which started to spin in another place on the Minas Gerais team's uniform.
The master sponsorship deal would last for one year of contract, with a renewal option adding one more, which ended up going further. With the national titles won last year, the club now raises the bar and will receive more than R$ 15 million per year from the sponsor.
The Minas Gerais club does not usually inform the values ​​related to sponsorships and everything else, even for reasons of confidentiality of the contract. But it was found that there was an increase of 50% in relation to the master sponsorship values ​​of 2021, which were about R$ 10 million/year.
This is, without a doubt, one of the most expressive sponsorships in Brazilian football. The club's budget goal in 2022 is to achieve a total revenue of BRL 52 million. In 2021, more than BRL 70 million were raised in the business department.
Other actions of the partnership between the bookmaker and the club
Last year Betano launched the 'Atlético Campeão Brasileiro' collection, available on Crypto.com/NFT, which consists of 50 NFTs at three different levels.
The first level, "The Betano effect", is a unique NFT that offers the owner a full day at Atlético's training facilities, a training session with some players, official jerseys and much more. This NFT level is not for sale and will be awarded to a Betano member upon successfully completing a mission.
The second tier "Golden Edition" includes four NFTs to be auctioned over a 7-day period with a minimum bid of US$5,000, offering winners airfares throughout Brazil and meetings with team members, among other things.
The latest "Silver Edition" tier comprises 50 digital collectibles to be sold at a fixed price of US$200, giving access to player-custom videos, official merchandise and more.
About Betano
Betano is an international online betting site, belonging to the Kaizen Gaming group. Currently, the company does business in Brazil, Portugal, Germany, Romania, Greece and Cyprus.
In 2020, the bookmaker won three awards at the EGR Marketing & Innovation Awards, referring to its Responsible Gaming, Technology, Creative and High Quality Communication and Social Impact campaigns.