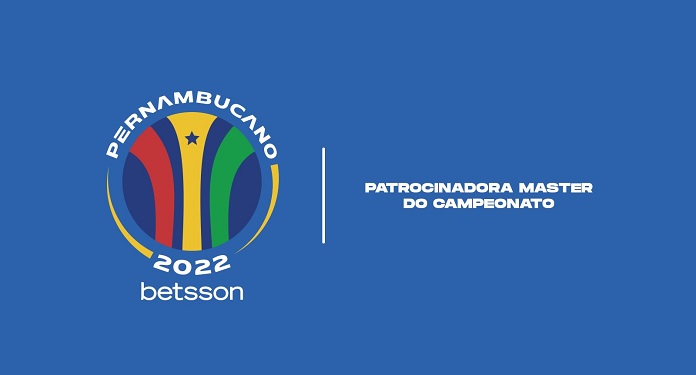 The Pernambuco Football Federation (FPF) has signed the largest sponsorship contract in its history with Betsson, a global reference in online gaming and betting. The agreement includes the naming rights for this year's competition, which will be called "Pernambucano Betsson 2022".
The 108th edition of the tournament starts on the 22nd and, in addition to the brand exposure reserved for sponsors, Betsson will promote a series of marketing activations, which will be announced throughout the season.
This cooperation is part of the bookmaker's brand expansion plans in the country. "Pernambucano is one of the largest and most traditional state championships in Brazil, attracting millions of passionate fans. Following our good experience in the region supporting Íbis Sport Club, we strongly believe in the potential of this championship to further expose our brand and engage fans", explained André Gelfi, managing partner of Betsson in Brazil.
According to Evandro Carvalho, president of the FPF, this arrangement demonstrates the sport's tradition in the state. "The finals of Pernambuco 2021 attracted a record audience. According to data from TV Globo, we surpassed the finals of the Paulista and Carioca Championships", said the director, who celebrated the historic partnership.
"We are very happy with the support from Betsson, which allows us to invest even more in Pernambuco football, and to pay all the leaders of the championship as referees, assistant referees and VAR in the finals. Betsson is a market leader that bets on the credibility that the Federation has gained over the years", he added.
It should be noted that the company has been operating in the national territory since 2019 and last year it became the main partner of Íbis Sport Club, which after two decades will be in the A1 Series of Pernambucano.
About Betsson
With over 20 brands in the portfolio, including Betsafe.com, Betsson.com, NordicBet.com and CasinoEuro, the Swedish group is one of the leading online betting references on the planet, providing entertainment and fun for over 50 years.
In the country, Betsson is the first and only operator licensed in the national sports games market, in partnership with the Jockey Club of Rio Grande do Sul.