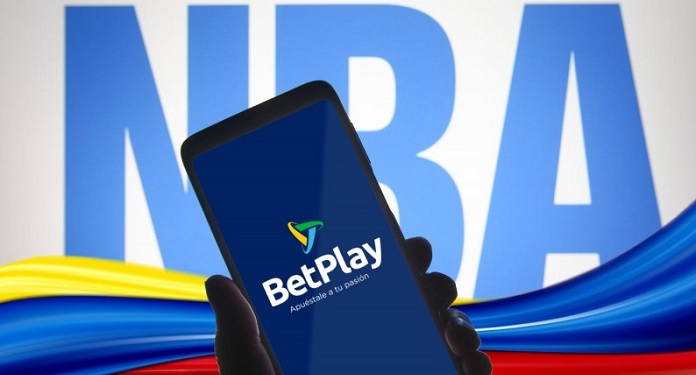 Multichannel sports betting company BetPlay has become the 'Official Betting Partner' of the National Basketball Association (NBA) in Colombia.
As part of the strategic agreement, BetPlay and the NBA will provide exclusive gaming experiences, promotions, products and content to fans of the US basketball league in Colombia through the betting site's online and retail offerings.
"The NBA has an incredibly enthusiastic fan base here in Colombia and we are delighted to partner with the best basketball league in the world. As an Official Partner, we look forward to continuing the NBA's ongoing commitment to generating excitement for the game of basketball in America. Latina", said Germán Segura, CEO of Corredor Empresarial, BetPlay
The bookmaker will also perform in the South American country from NBA digital and social media platforms, including featuring content located on its Facebook pages and offering fans the option to view BetPlay odds on the NBA.com website. and in your application.
In addition, BetPlay will be the presentation partner for a localized version of NBA Pick'Em: Bracket Challenge, one of the free NBA prediction games.
"We couldn't be more excited to partner with BetPlay as we continue to engage our passionate fans in Colombia and improve the way they consume the NBA," said Kuljeet Sindhar, Associate Vice President of NBA Fantasy & Gaming International.
Sindhar added: "As the gaming landscape continues to grow, we look forward to working in partnership with BetPlay to provide new opportunities for local fans to show their interest in their favorite players and teams."
BetPlay may use NBA data and branding on its betting platform
BetPlay will use official NBA betting data, statistics and branding on its betting platform in Colombia. Alongside the cooperation, the two parties will also promote responsible gaming and collaborate on best practices to protect the integrity of NBA games.
The deal will build on BetPlay's existing offerings for the NBA, including the 24/7 virtual sports betting game "NBA Last 60", which allows fans in Colombia and around the world to experience League excitement through highlights from recent NBA games.