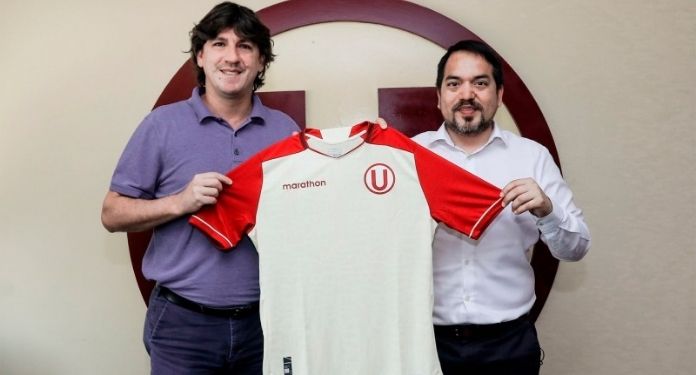 Thanks to an inter-institutional agreement, the Peruvian team Universitario de Deportes closed a sponsorship contract with the company 'Free Games SAC', belonging to an important business holding company and owner of the Apuesta Total brand, which will represent revenue for the institution of 10 million soles (US$8.5 million + General Sales Tax) plus bonuses and prizes to be distributed over the next five years.
This is the most important sponsorship contract signed by the club throughout its institutional life. This achievement comes within the framework of the centenary celebration in 2024, which will mark a great moment in terms of income for the institution.
With the signing of this contract, Universitario de Deportes guarantees its main sponsor the front space of the shirt for the next five seasons. The team will now be able to regain the financial stability that it has not had in the last ten years and, with it, achieve the sporting achievements it has been waiting for so long.
Apuesta Total's rebranding
In 2021 the CEO of Apuesta Total, Gonzalo Pérez, reported on the progress made, even in these difficult times of the COVID-19 pandemic, both in the digital channel and in retail, and announced a new brand for the company, with a more targeted change of slogan to the user experience: "to win you have to believe".
Pérez developed a precise balance of activity during a press conference in which he answered questions, explained market realities and advanced part of his plans for the coming years in the sports betting market.
"In 2019 we ended the year with more than 400 stores, which we mainly operate ourselves, so we looked for the facilities, implemented them, trained the staff and started operating. We have an average investment of US$ 30,000 per store, which means that we have made a total investment of approximately US$ 9 million", explained Perez.