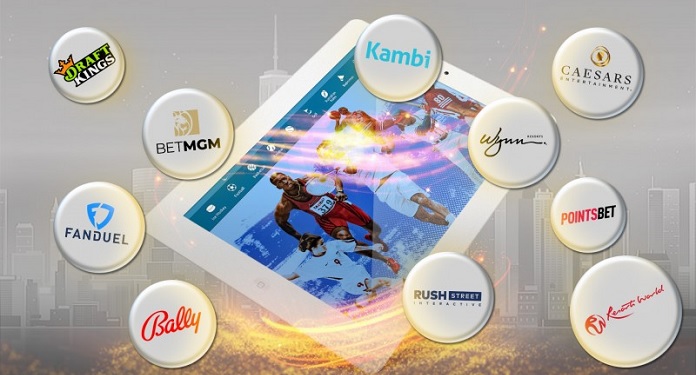 The New York State Register has published the official set of rules for online sports betting that the first nine approved bookmakers in the state will be required to follow in order to operate. The regulation was officially adopted by the state and will come into effect when the market launches, likely in January 2022.
The document states that the New York Racing Association has "expressed an interest" in offering the advance betting platform (ADW) in conjunction with licensees. Customers can use "an electronic wallet" from which funds can be withdrawn to place bets or on the sports betting platform. Payments can be deposited from earnings of any service.
State Gaming Commission Rejects Bookmakers Requests
The New York State Gaming Commission has also denied a number of petitions from operators. DraftKings suggested that a link to the customer complaint process should be placed on the customer's account page instead of the main page, which was rejected because it would make the link more difficult to access.
In addition, Penn National Gaming has requested to change the definition of "mobile sports betting promotion" and remove terms such as "ODDS boost" and "ODDS benefits". This was also rejected by the Commission, which considers that pre-approval of promotions ensures regulatory control and consumer protection.
Other changes suggested by operators include employees of a licensee allowed to bet on other platforms; limit the number of employees who would need to be licensed as key employees; and the requirement for independent laboratory testing of mobile sports betting software to be limited to "critical" software. The Commission disagreed in all cases.
DraftKings' suggestion that mobile sports betting tax remittance be monthly instead of weekly was also rejected, as was the suggestion that sending promotions be limited to new promotions and that it not be mandatory to feature promotional mechanisms substantially similar to which the Commission previously approved.
Instead, the Gaming Commission stated that operators must submit all promotions for approval at least 15 days prior to launch.
Nine operators receive authorization for online sports betting
Now that the final set of rules has been published, New York State Senator Joseph Addabbo has said the state can release the first bets by mid-January. The last step before launch is for the nine operators to negotiate the location of the betting servers, which will be located at the land-based casinos.
"As we complete each major step to offer our residents a top notch online sportsbook product in New York, we must focus on final server negotiations so they are up and running at approved casinos in order to obtain sportsbook in New York in January," he said.
The final package of rules adds a series of conditions that were already known to the public, such as 10-year licenses, a $25 million tax, and a matrix setting a gross income tax rate of 51%. Bets will also not be allowed on a game where a New York University team is playing.
However, gamblers looking to finance their operations through credit cards will face an annual limit of $2,500. Meanwhile, state operators are required to adopt protective measures for customers, including deposit limits and tools to be prominently displayed on websites.
Operators authorized by the Commission to operate in the state are: Bally Bet, BetMGM, DraftKings, FanDuel, Caesars Sportsbook, WynnBET, PointsBet and Rush Street Interactive. Everyone was required to find a statewide casino to host their server and an independent lab to approve and test their geolocation software.