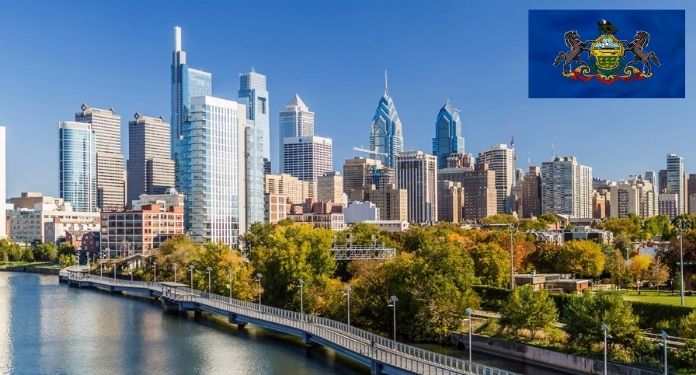 Pennsylvania online and retail bookmakers in September posted the second-highest number ever for the state, reaching $578.8 million and producing more than $110 million in revenue.
According to PlayPennsylvania, the state's regulated online gambling and betting tracker, this proves that the local industry continues to grow and mature.
Katie Kohler, an analyst at PlayPennsylvania, explained how football was the reason behind this spike in betting interest: "Nothing stirs up sports betting like football, even when the Steelers and Eagles are a little slow."
"Penn State has made a difference in raising interest, which certainly helps. The end result is that all bookmakers want a strong start to the football season, and that's exactly what the industry in Pennsylvania has achieved in September. ", stated Kohler.
The numbers in Pennsylvania sports betting
Online and retail sports betting generated $578.8 million in September; 25% above the US$462.8 million for September 2020 and 66% above the US$348.5 million for August.
Since Pennsylvania legalized sports betting in 2018, the market has grown steadily, but 2021 has been a very productive year.
During the first nine months of this year, bettors have posted $4.3 billion in bets, which represents nearly 46% of the $9.4 billion wagered in the state since sports betting was released in November 2018.
Operators have generated $340.4 million in gross betting revenue this year, or 47% of the $724.5 million in revenue produced since sports betting began in the state.
The online bookmakers
Online bookmakers accepted $527.4 million worth of bets for September, representing 91% of the state's total revenue. FanDuel led the online market with $183.7 million in bets, DraftKings followed with $164.7 million in bets and Barstool was third with $52.8 million.
Online casinos and poker rooms recorded $111.8 million in gross gaming revenue. September revenue increased 61% from $69.4 million for the same month in 2020 and 8% from $103.2 million for August.
Kohler added: "Online casinos have a symbiotic relationship with online bookmakers. When sports bookmakers do well, they tend to lift online casinos and vice versa. We saw that in action in September."