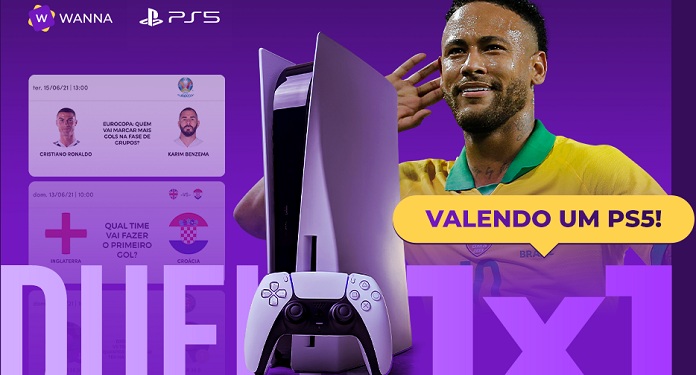 The sports betting app, Wanna is buzzing with betting geared towards the Euro Cup and Copa America. Taking advantage of the moment, the platform is launching a new promotion that will award the winner with a Playstation 5.
So this is your chance to win one of the top consoles in the world today. And, this action is intended for those who guarantee themselves in 1 x 1 matches. The participant must win ten 1 x 1 duels in a row in different events and, presto!
Whoever loses will go back to the bank and will have to start all over again. Check out how to place bets below!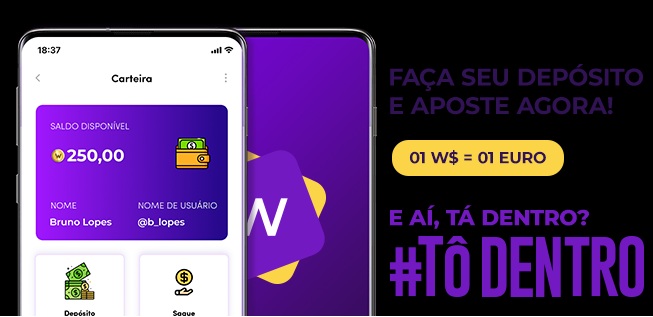 How to bet? In the app lobby click on the "+" to access new bets. Then click on the "Duel 1v1" icon to open the available duels. Place your bets and good luck!
What to do when losing a bet? Everything resets, but there is still time to start again and try again. The promotion will continue until someone wins Playstation 5. Wanna also recommends updating the app if the 1×1 option is not yet available.
About Wanna
Created by two former football players, Carson Coffman and Jim Bob Morris, Wannna is remarkable for presenting a way to connect sports fans, encouraging interaction and testing knowledge in a variety of sports betting.
After all, this is a social sports betting platform that seeks to encourage the development of a community and gives participants the chance to test their skills in a competitive space while still having fun safely.
Aiming to become a sports betting social media, Wanna allows sports enthusiasts to innovate and resolve their differences with a friendly bet. Therefore, the aim is to connect people and create experiences, in order to end any taboo related to the sports betting market.