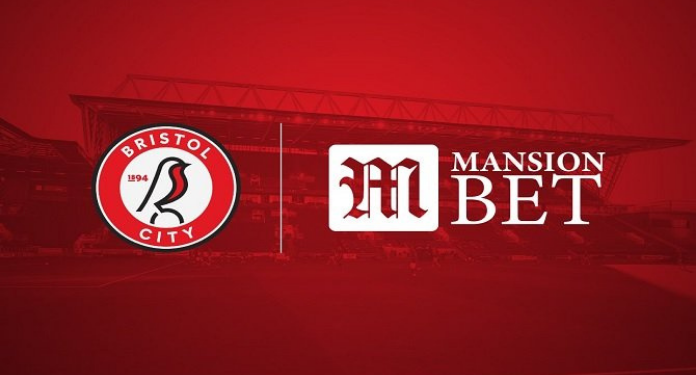 Operator MansionBet has extended its partnership with English football club Bristol City. The brand will continue to act as the club's main partner and shirt sponsor next season.
The two began their partnership last year, while MansionBet was launched two years earlier, in 2018, under the leadership of the Mansion Group.
Since then, the company has maintained a strong relationship with clubs and the football community in general.
In early April, the operator announced that it will participate in a 'blackout' on social media to support the sport's goal of eliminating racial abuse; most recently, she was involved in a match by TalkSport host Jason Cundy.
MansionBet has previously sponsored Tottenham Hotspur, Crystal Palace and Bournemouth, while also becoming an official partner of Manchester City and Newcastle United.
In keeping with the concerns about football and betting sponsorship deals, Bristol City said it "is dedicated to promoting responsible gaming and the MansionBet logo will not appear on youth kits".
A partnership that remains strong
Mansion Head of Integrated Marketing Dana Bocker said: "It has been a busy first season with Bristol City and I am delighted that we are continuing our partnership with the club in supporting the Premier League."
"We are looking forward to returning to the stadium for the 2021/22 season and connecting with fans on a more personal level, showing our support for both the club and its loyal fans through a series of exciting initiatives," concludes Bocker.
Bristol Sport Group Chief Commercial Officer Justine Kebby added: "We are pleased to confirm our partnership with MansionBet for a second season. We are thrilled with your continued support, working with our Bristol City fan base and Bristol Group Sport".
"With nearly two decades of industry experience and a long tradition of sponsoring the sport, MansionBet brings an enormous amount of experience and creativity to this partnership," concludes Kebby.
About MansionBet
Anyone who is a fan of the thrill of football, horse racing or casino games will find all kinds of fun on the MansionBet platform. Throughout history, the company has stood out for having been a sponsor of Tottenham, Crystal Palace and Bournemouth, as well as an official betting partner of Manchester City.
Therefore, the bookmaker is proud to continue this relationship with the top echelon of English football with a signed betting agreement with Newcastle United.