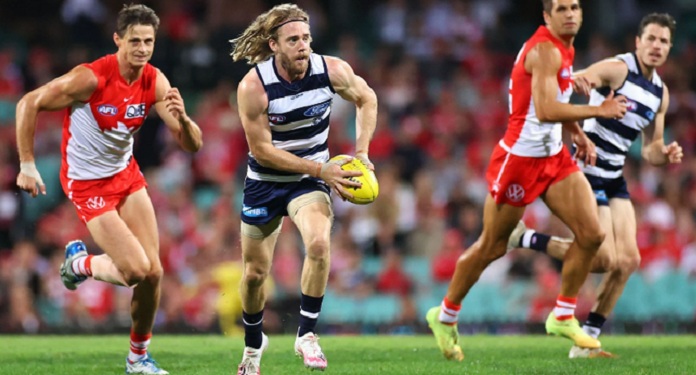 Geelong, the club that plays for the Australian Football League (AFL), declared its support for the "Love the Game" program promoted by the Victorian Responsible Gambling Foundation.
The sports team will take a stand against sports betting during the match against the Western Bulldogs this Friday, 18. In addition, there will be no announcements for games at the GMHBA Stadium.
In a statement, Geelong claimed it is proud to be one of more than 500 sports clubs in the Australian state of Victoria to say no to betting, adding that all ten AFL clubs in the state are "united in our commitment to protect children from promotion of the game in sport".
Club explained the reasons for its stance against sports betting
The club's statement went on to explain that nearly a third of sports betting in the state is made by men aged 18 to 24, which "should not come as a surprise, as children from this century are often exposed to excessive levels of advertising in sports betting while watching their heroes during live broadcast matches".
In addition, the sports team noted that a 2020 survey found that 88% of the state's sports fans agree that young people are exposed to too many betting ads, with $175 million spent on advertising in the country in 2019, compared with US$89.7 million in 2011.
Geelong Commercial Director Braith Cox commented: "It is extremely important for our club to bet and play for free. And, we are proud that our stadium does not display any betting advertisements."
Cox added, "As a partner in the Victorian Responsible Gambling Foundation's Love the Game program, Geelong says no to sponsorship by the sportsbook industry to help limit the gaming promotions our fans see. We want to encourage young people to love the game, not the odds."