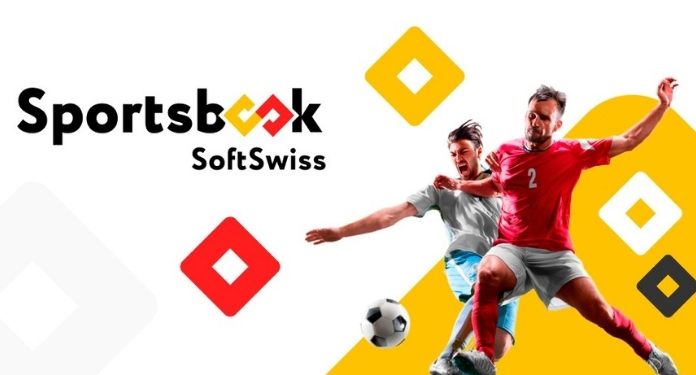 SoftSwiss launches new Quickbet, BetCashout, Maxstake and BetBuilder player features for its Sportsbook sports betting platform.
Just in time for the UEFA Champions League and UEFA Europa League semifinals, SoftSwiss Sportsbook has established 4 new features for players that will further expand and diversify the user experience within the betting platform, bringing even more momentum to the game.
The newly added features will help to speed up the overall betting process even more, making it more convenient for players.
B2B customers of SoftSwiss Sportsbook will benefit greatly from these new developments, as they will be able to satisfy all possible needs that players may have in terms of placing bets. The solution provides a mobile user experience that easily prioritizes personalization, which in turn increases the usability of the platform.
In addition, Sportsbook by SoftSwiss takes advantage of the odds feeds and managed trading services from the world-renowned leader Betradar.
The Betbuilder feature will be extremely important for football fans, as it will give them the opportunity to place express bets on football within an event;
The Quickbet feature allows you to speed up the betting process;
BetCashout – will allow you to redeem bets before the end of the event;
Maxstake – will automatically let the player discover the maximum bet amount;
Alexander Kamenetskyi, Product Owner of SoftSwiss Sportsbook noted: "The sports betting industry is developing at a very fast pace. The sports betting team always strives to stay ahead in this game, while continuing to bring new features to the table.
This month is no exception, as we work hard to offer these 4 amazing new features that are now available to our players just before one of the most important moments of the football season! We take the functionality, security and ease of use of our product very seriously, while also working to maximize player interest and involvement. "
Innovation and Solution
The innovation continues – since it recently launched its premium cricket option with a particular focus on cricket, allowing you to place bets on 30 different events with 100 different results. In addition, Sportsbook recently announced the launch of live betting functionality in the American League.
The SoftSwiss Sportsbook Platform is a complete solution for managing sports betting operations. The solution comes with total risk management, fraud prevention and high quality customer support.
Sports betting inherits the company's extensive experience in the iGaming market and all the crucial features of the SoftSwiss online casino platform: security, stability, advanced player segmentation and adaptability to the operators' marketing needs.
About SoftSwiss
SoftSwiss is a technology company that provides certified software solutions for iGaming operations. In 2013, the organization was a global pioneer in introducing a bitcoin-based online casino tool. Therefore, the brand is appointed as a technical expert when it comes to the use of cryptocurrencies in online games.