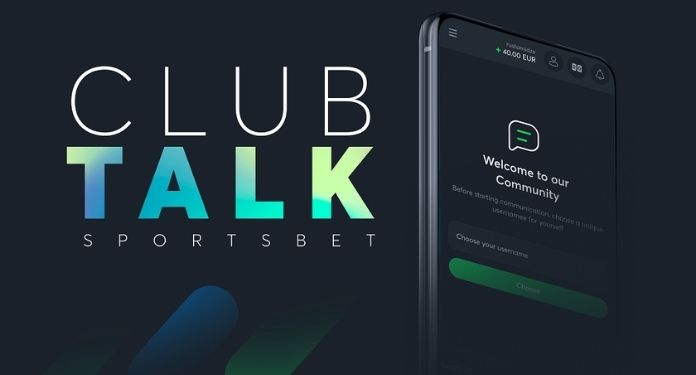 Sportsbet.io is inviting users to its new chat room, Club Talk, a game-changing feature, where the community can talk about sports while discussing and sharing bets.
It is already home to a thriving Sportsbet.io user community, and has also hosted several guests from the company, who came to join the conversation.
Club Talk will also be home to the interaction between the Sportsbet.io community and the guests and celebrities present in the new streaming series of "Sportsbook Behind the Bet". Customers will have the opportunity to contribute to live interviews and chat directly with the stars through the Club Talk forum.
Ahead of the European Championship, which starts in June, Club Talk users will enjoy exclusive promotions and bonuses.
Joe McCallum, Director of Sportsbet.io, said: "Club Talk has quickly become a lively discussion center on everything from the latest sports action to the hottest betting tips. Sportsbet.io users have jumped at the chance to get involved, and we build one of the most welcoming communities in the world.
"With a great summer of sport ahead of us, including the European Championship, Club Talk is the place to follow the action and share your opinions. And even better, we will be giving some fantastic bonuses to those who are participating."
About SportsBet.io
The Sportsbet.io team has years of experience with sports betting using Coingaming.io's Bitcoin gaming platform. It encompasses a product with a huge variety of markets and live events to choose from, with live support 24/7, VIP hosts and promotions for players.
The brand already has significant partnerships and is currently on the shirt of English clubs Watford and Southampton, in addition to having a betting agreement with Arsenal. Recently, after announcing sponsorship at the Copa do Brasil, Sportsbet.io signed a partnership with Supercopa do Brasil.