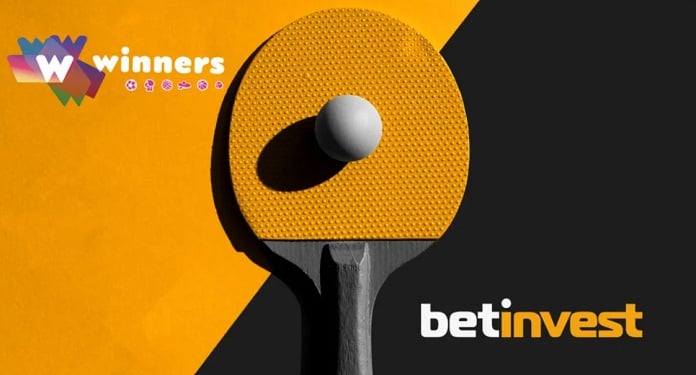 The software provider, BetInvest is offering a complete package of services for sports betting operators in the form of table tennis matches under the brand "Winners Leagues".
"We are offering an alternative that will help operators to boost their content, without risk of games being postponed or canceled, as these table tennis games are played in a safe environment that follows all necessary Covid-19 restrictions", in the company's official statement.
BetInvest is committed to offering all guidance to the client on the production of content, so that the partner can be sure of the quality and relevance of the material offered.
The table tennis solution presented by BetInvest, a leading provider of betting and gaming services, is not just a single game or content, but a suite of streaming, scouting and data delivery services.
The table tennis matches of the League of Winners are intense, full of adrenaline and highly competitive, involving professional players well placed in the ranking of the Ukrainian Federation, whose skills are recognized by the associations of the sport.
The statement follows: "With more than eight thousand matches per month, or approximately 250 matches per day, this table tennis content solution will be the ideal way to grow your business and take it to the next level".
About BetInvest
BetInvest is a provider of betting and gaming software with extensive experience in the sports betting market. This is an international company with a proven ability to develop and deliver cutting edge sports betting solutions to the global market.
Two decades of experience, 350 traders, 260 information technology (IT) specialists, 140 risk managers and 100 customer service managers allow the company to provide fast and secure operations, in addition to reliable proprietary products.