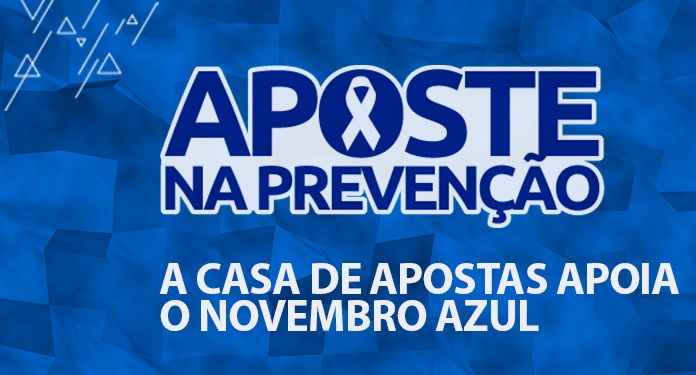 The football clubs Bahia, Botafogo, Santos and Vitória have a common sponsor, Casa de Apostas. For this reason, the teams will carry out a campaign together highlighting the message of awareness of the Blue November.
This is the "100% Blue Day". On the 25th of this month, the entire amount obtained on deposit at the Casa de Apostas platform will be transferred to the Lado a Lado Pela Vida Institute, which offers support to patients who fight against cancer.
"We believe in the strength of sport and football to be a great vector for information and changing people's behavior. When carrying out actions that deal with topics of great relevance and reach, taking care of people, we are working on the brands involved and positioning the Betting House closer to society ", said Hans Schleier, the company's marketing director.
Casa de Apostas actions with sponsored teams
The "100% Blue Day" will be the third activity promoted by the sports betting company and sponsored teams to remind the public about the Blue November. The first mobilization took place in the round of the 8th, when the lineup of Peixe in the match against Red Bull Bragantino was announced with only five players.
The "incomplete line-up" was repeated in the Bahia ads in the game against Botafogo and Vitória, against Sampaio Corrêa, valid for Serie B of the Brazilian Championship. The incomplete lineups generated repercussions on social networks and entertained the fans, but the purpose was noble.
The goal was to remember that 50% of Brazilians with prostate cancer are in an advanced stage, but do not even know they are sick. Subsequently, the teams released videos with professionals who won the battle against cancer.
Blue november
Held every year, the November Blue campaign emphasizes the need for prevention and early diagnosis for men's health, especially for prostate cancer.
The lack of information and the resistance to seek medical attention are factors that must be overcome to reduce the incidence of the disease worldwide.