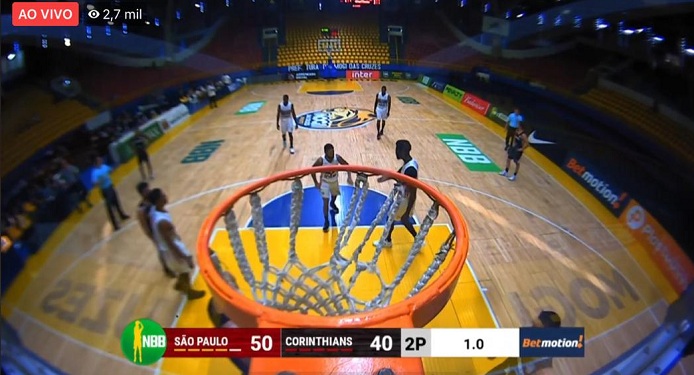 The sports betting company Betmotion made its first activation in the new season of NBB (Novo Basquete Brasil) during the São Paulo classic between São Paulo and Corinthians. The game took place this Saturday, 14, and had a live broadcast on Facebook.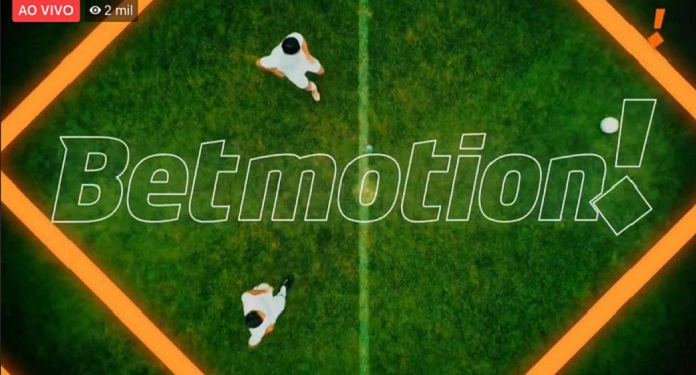 During the game held in Mogi das Cruzes, without the presence of an audience, the company carried out several marketing actions to expose its brand.
A very interesting and innovative one is the registration via QR Code. In order to engage the public, all people who registered on the platform via QR Code (as shown in the image) earned a bonus of R $ 10 to make their guesses.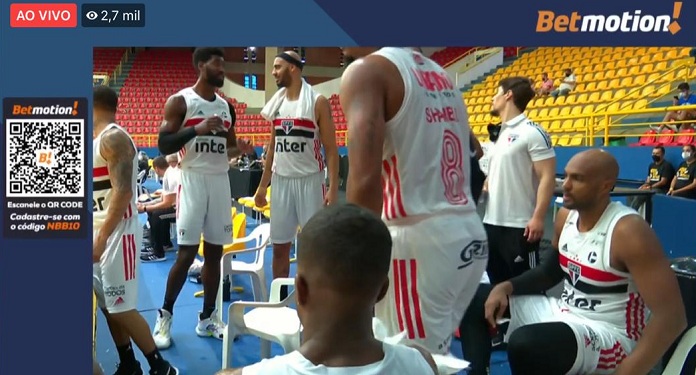 In addition, the code on the screen also offered the opportunity to win an official competition ball. Again, NBB fans just needed to scan the QR Code of the game screen, put all the requested data on the form and point out what would be the final score of the classic from São Paulo.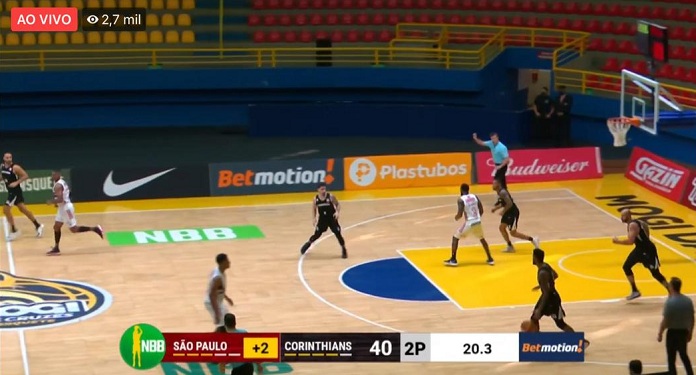 Another duel promoted by the brand was the "Jogm Betmotion" of the confrontation. That is, the two best bids of the classic were posted in the format of Stories on NBB's Instagram and released for public voting in order to choose the best play of the confrontation.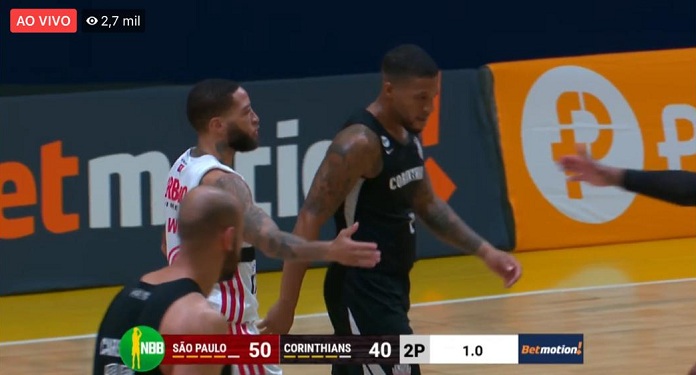 Regarding the debut game of brand activation, São Paulo dominated Corinthians from the first to the last minute and won a quiet victory in their debut in the competition by 107 to 61 points. Thus, Tricolor remains undefeated in clashes against the state rival in NBB matches.
Betmotion's partnership with NBB
It is worth remembering that the NBB is a championship organized by the National Basketball League (LNB), with the seal of the Brazilian Basketball Confederation (CBB). Recently, Betmotion formalized a one-year partnership with LNB for the 2020 – 2021 season of Novo Basquete Brasil.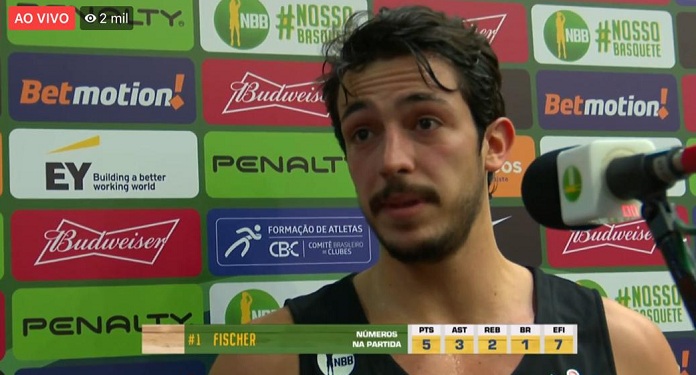 According to the agreement, the online entertainment company ensured an excellent exposure of the brand on the advertising board, on the official communication channels of LNB and also on the match scoreboard.