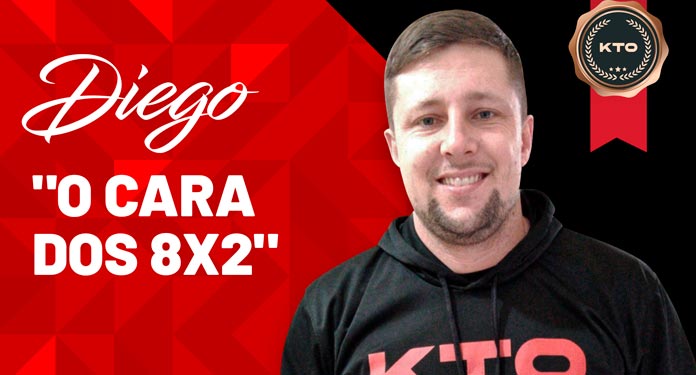 Last Friday, while the world was amazed by Bayer's Munich's 4-1 defeat of Barcelona in the 31st minute of the first half, the KTO website recorded an unusual bet made by a player from Porto Alegre, Rio Grande do Sul: the game would end 8 to 2 for the Catalan team.
The guess odds multiplied 96 times the stake at that point in the game.
The author of the feat in the memorable duel was Diego Delfino, 29, whose feat soon spread over the internet. "I saw that the game was easy and I thought I could be witnessing a historic moment. So I went there and made my guess, "says he, who even participated in radio programs, commenting on his bet and asking him to predict the numbers of the mega-senna or when the vaccine against COVID-19 will be discovered.
And to immortalize this historic bet in an unforgettable game, the KTO decided to honor Delfino. He received a certificate with the printed bet slip and an official sweatshirt from the brand.
The delivery was made on Thursday. "I didn't expect this tribute. Very nice to have this recognition. I will certainly keep it with great affection ", he says, who made a point of posting a photo on social media wearing the gift and showing proof of his feat.