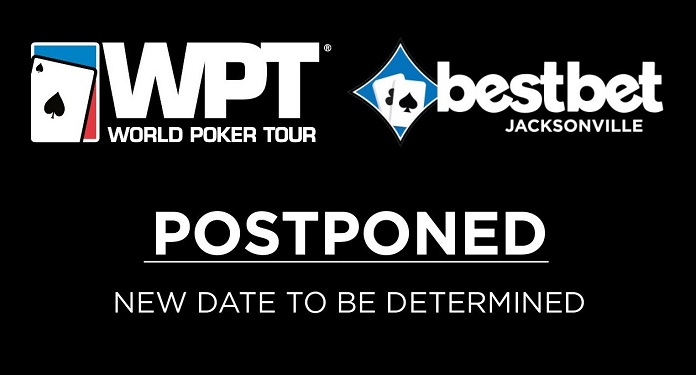 The World Poker Tour (WPT) tournament series, which would take place at the Bestbet Casino in Jacksonville, Florida, has been postponed.
"With the resurgence of COVID-19 in our community and across the country, our management has decided to postpone the next World Poker Tour tournaments, including all preliminary events and satellites in the series. Bestbet will continue to operate during normal business hours." , announced the group on social networks.
Organizers stated that holding the competitions would attract many people to the venue, which would generate an above-normal flow. Furthermore, players would share a table and, therefore, there would be no way to respect the social distance necessary to avoid the risk of contagion.
Nevada Gov. Steve Sisolak decided to impose mandatory mask wear again a few weeks ago, and even the Nevada Gaming Control Board has warned of rising cases amid the resumption of economic growth in the local gaming industry.
New restrictions in the state of Florida were also announced a few days ago, when casinos Dania Beach and Calder announced that the mask requirement would go back into effect.
About the World Poker Tour
WPT Enterprises, Inc., is the creator of the World Poker Tour (WPT) – the leading name in internationally televised gaming and entertainment. Points are awarded at all WPT events and the "Player of the Year" award is given to the best qualified participant throughout the season.
Leading poker innovation since 2002, the WPT helped the global gaming boom by creating a television show based on a series of high-stakes poker tournaments. The WPT has aired in over 150 countries and territories, and is currently producing its new season.