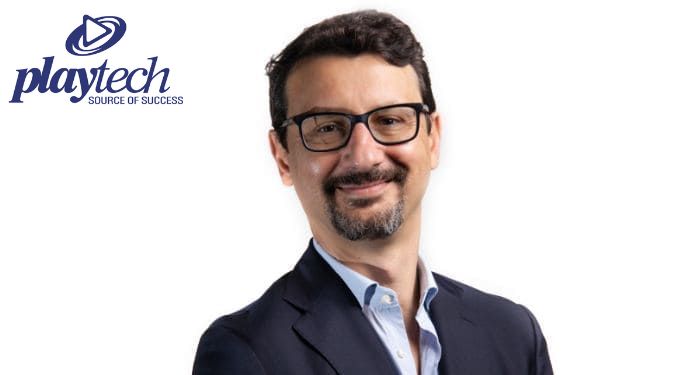 Playtech's Director of Policy, Francesco Rodano, responsible for formulating and advising the company on government policies at the local, state, national and EU levels, has been in office for six years and today spoke to the iGaming Brazil portal, explaining how they are written. these policies and how to ensure responsible gaming, as the goal of protecting the player is increasing due to the increasing popularity of online gaming.
Francesco Rodano, a former gaming regulator in Italy, has been responsible for relations with policymakers, institutional organizations and industry stakeholders at a global level, with the exception of Italy since 2016.
During his tenure, Italian gambling gross revenue grew to over €800 million, making it the second largest regulated market in Europe, with Italy becoming a successful case study for other regulators, whose countries have been or will be. regulated soon. Rodano also received the IMGL Regulator of the Year award in 2008.
Playtech, the gambling software developer founded in 1999, has just reached a new milestone in its partnership with Buzz Bingo, launching its digital single wallet, and now powering all physical clubs and online operations.
On this occasion, Rodano spoke with the iGaming Brazil portal on various topics, including Responsible Gaming policies, Artificial Intelligence applied to sports betting, markets and, of course, regulation.
Check the interview in full
iGaming Brazil – How are Responsible Gaming policies written? What does Playtech do to ensure this?
Francesco Rodano – Responsible gaming is one of the fundamental objectives of regulation. For the past 15 years, national governments around the world have regulated online gambling with the intention of overseeing an activity that, on the one hand, has a substantial economic impact and, on the other hand, can harm a minority of individuals who, being particularly vulnerable, , need to be protected. The focus on player protection has increased even more in recent years due to the growing popularity of online betting, combined with greater maturity and experience among regulators.
Due to regulation, there are now many examples of national responsible gaming policies, ranging from a few basic principles to detailed requirements that local licensees must comply with.
With such a diverse range of policies in place, over the next few years regulators will continue to learn from each other and adopt those that prove most effective. At the same time, industry stakeholders have a responsibility to contribute to this process by increasing their efforts and sharing their findings.
That is why, in this context, we are investing more time and energy in research and development of safer gambling games. Our goal is to develop safe gaming solutions that work, backed by extensively tested evidence, focused on the well-being of the individual player and not just generically across the entire player base. However, we also need to help policymakers to be aware of the potential of this approach.
Over the years, we have spoken with many regulators around the world, and as a result, several of them are introducing regulatory requirements on behavioral analysis and personalized intervention. There are already examples in the Netherlands, France, Spain, Germany, Sweden, and we hope to have the chance to do the same with Brazilian politicians, in order to promote a safe, sustainable and long-term growth of the legal betting industry in Brazil.
iGaming Brazil – How does Playtech use AI for this purpose? How does the software created for this work?
Francesco Rodano – Online betting gives us access to very granular behavioral data on each player. Typically, gambling operators tend to use simple scorecards based on basic thresholds such as money deposited or wagered and time spent playing. But this standardized approach runs the risk of considering all actors in the same way, while, as we know, human behavior is much more complex and diverse.
That's why Playtech has been using artificial intelligence to take a more personalized approach to responsible gaming for several years now. BetBuddy, Playtech's proprietary AI software, analyzes player behaviors according to over 70 different indicators to create an individual profile and identify those who may show signs of risk as early as possible. In a nutshell, the software is trained using a set of known risk players and learns to recognize those who exhibit similar behaviors across the operator's player base.
Most importantly, the software is not a 'black box', which only assigns a risk score to players, but also explains the individual markers that led to that score, allowing the operator to carry out a personalized intervention with each player, which is significantly more effective at protecting you than traditional interactions such as emails or generic messages.
Finally, players seem in favor of being monitored by gambling companies if this is to protect them. In a survey we conducted last year, with the help of Toluna, we were positively surprised to see that 76% of Brazilians are in favor of using AI to detect potential at-risk players.
iGaming Brazil – How does Playtech see the Brazilian market in terms of responsible gaming control application?
Francesco Rodano – The final regulatory framework in Brazil has not yet been approved, so it is unclear what kind of responsible gaming controls will be introduced. However, regardless of the initial market opening rules, it is important to emphasize that regulation is a constantly evolving process. As has happened, and is still happening, in most regulated countries, governments continually update their frameworks in order to adapt them to market developments, advances in technology, consumer preferences and political, economic and socio-cultural conditions.
The development of responsible gaming policies in Brazil will be driven by other existing regulatory experiences and the ability of licensed operators to proactively improve their practices and share their learnings with the regulator and the rest of the industry.
iGaming Brazil – Which market is the most developed today in technology and responsible gaming control?
Francesco Rodano – It is difficult to name a single market as there are many examples of how different aspects of responsible gaming are dealt with in regulated jurisdictions. A good example is the Netherlands, where the online gambling market was opened only recently, less than a year ago. The regulator there has been able to benefit from the past experiences of his colleagues and has adopted a responsible gaming framework that is particularly modern.
Under Dutch rules, licensed operators are subject to an "active duty of care" to avoid betting-related issues. This requires monitoring and analyzing player behavior and intervening as appropriate when necessary.
These are examples of the requirement established by Dutch regulations: License holders must record data so that gambling addiction risks can be identified at an early stage; The analysis is aimed at early identification of signs that may point to gambling addiction risks; If the analysis points to gambling addiction risks, the license holder must take appropriate intervention measures to prevent gambling addiction. In the event of reasonable suspicion of excessive participation in gambling or gambling addiction, the license holder will alert the player to his gambling behavior."
It is also worth noting that three years after the opening of the market, the Dutch regulator will assess how operators have implemented these requirements in order to adopt more detailed rules based on what will have proven to be best practices.
iGaming Brazil – How do you see the issue of regularization in the case of Brazil? Do you believe it's about to happen? Do you think the model adopted is ideal?
Francesco Rodano – These last 15 years of experience in gaming regulation have shown us that, sooner or later, the legalization of the sector will happen everywhere. But, at the same time, each country has its own cultural, social and political characteristics, making the regulation process different each time, as it needs to be contextualized to the specific local situation. The same is happening in Brazil, which is a very large and particularly diverse country. Furthermore, betting can be an emotional subject, with multiple considerations, and we cannot expect that a set of regulations from one country can be lifted to perfectly fit another's.
In Brazil, many steps have been taken towards regulation, from the law nº 13.756/2018 that legalized sports betting. Then, last February, the House passed the bill PL 442/91, which provides for the legalization of other gaming verticals. There seems to be a clear political direction. The effective implementation of the regulation will be the result of the debate currently underway among the various actors in the sector, which is why I am not sure that it is appropriate to talk about an "ideal" model. Each country adopts the model that is achievable in the specific local context. The good news is that, when introduced, the regulation will be tested in the real world, allowing policymakers the opportunity to eventually adjust any aspects that have not proved up to the task.
iGaming Brazil – What are the guidelines for not relying on regularity? (Because in practice the game continues and so does the betting). What are the disadvantages (on taxation, for example) of having a deregulated country?
Francesco Rodano – Gambling games are already very popular and widely accessed in Brazil, as in all other countries in the world. It only occurs without the possibility for the government to supervise and control it. This is not just a missed opportunity in terms of tax revenue. State control means preventing fraud, fraudulent gambling, lost winnings payments, privacy violations and even the risk of funding criminal activities. Without a legal alternative, the demand of Brazilian players will always be directed towards the offshore supply, where no control can be carried out.
When law 13.756/2018 is enacted, there will finally be a regulated sports betting offer that can be accessed by Brazilians. A natural next step would be to regulate casino games as well, as they generate almost half of global gambling revenue and are already legally available in the vast majority of regulated countries around the world, including some in Latin America (such as Colombia, Argentina, then Peru and possibly Chile).
Finally, and most importantly, only in a regulated market can there be open and transparent cooperation between all industry stakeholders: policymakers, industry (including the supply chain and the media) and consumers. This is critical to ensuring that gambling remains an entertainment activity and that players who are most vulnerable and at risk of being harmed are protected. As discussed, today, technology can play a huge and extremely effective role in achieving this. That's why our aspiration at Playtech is to continue developing the best tools, practices and research in the area of ​​safer gambling, to lead by example and promote the long-term sustainability of the industry.
About Playtech
Founded in 1999 and listed premium on the main market of the London Stock Exchange, Playtech is a market leader in the gaming and financial trading industries with around 6,600 employees in 26 countries.
Playtech provides business intelligence-driven gaming platform software, services, content and technology across the industry's most popular product verticals, including casino, live casino, sports betting, virtual sports, bingo and poker.
It is the pioneer of omni-channel gaming technology through its integrated platform technology, Playtech ONE. Playtech ONE offers data-driven marketing expertise, single-wallet functionality, CRM and responsible gaming solutions on a single platform across product, retail and online verticals.
In addition, Playtech enters into agreements with and invests in leading brands in regulated and newly regulated markets to deliver its data-driven gaming technology across the entire retail and online value chain.
Thus, it provides its technology on a B2B basis to the industry's leading retail and online operators, land-based casino groups and government-sponsored entities such as lotteries. The group owns and operates Snaitech, the leading sports betting company.