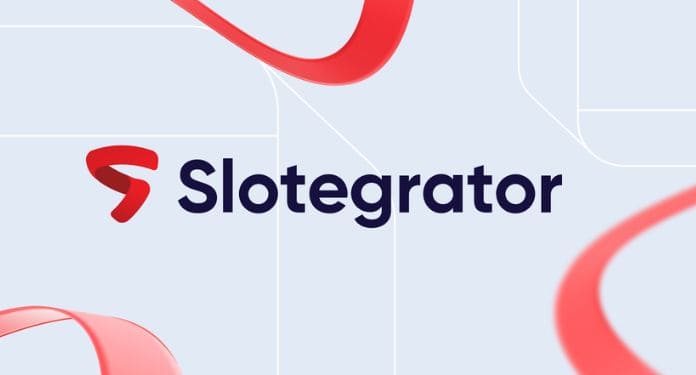 Early casino operators — as well as established operators looking to expand into a new market — sometimes struggle to decide which payment methods should be integrated into their site. Slotegrator, one of the leading developers of software and API products for the iGaming industry, provides an overview of the most popular payment methods in different markets.
The company's experts continuously monitor the regulations, trends, popular games and preferred payment methods in the international betting markets in order to give the right recommendations to their customers.
Before approving the list of payment tools for a gaming platform, it is necessary to consider the nuances of a particular market — especially when it comes to payment methods.
Once you have decided on the right payment methods for your target audience, the operator can add them to their platform using Moneygrator, a multifunctional solution from Slotegrator that allows the integration of more than 250 payment options. Moneygrator helps traders avoid excessive bureaucracy and a whole chain of intermediaries, increasing the efficiency of non-monetary transactions.
Check below the overview of Slotegrator
Europe
Visa and Mastercard cards are widely considered to be the most popular payment methods in Europe. Some jurisdictions prohibit the use of credit cards for gambling and online gambling purposes, so payment solution providers offer alternative options.
For example, the products of Sofort, the main supplier of payment systems in the local market, are widespread in Germany. And players in the UK, where credit card payments have been banned since April 2020, use debit cards, as well as PayPal and open banking.
The Multibanco interbank network is popular in the Portuguese market, with more than 12,700 ATMs from 27 banks. MB Net, Multibanco's online payment service, guarantees the security of your virtual credit card — the seller cannot access the details of the real card.
Neosurf, a payment method that does not give access to users' personal data to third parties, is also common. The player can fund their account with a credit card, but Neosurf mainly operates with a voucher system. Players purchase vouchers with points of sale and, by activating the code, receive an amount equivalent to the price of the voucher in their account.
The Skrill digital wallet, which supports 40 currencies, is available in 180 countries. This is one of the most popular payment tools not just in Europe but all over the world. Skrill offers individual users VIP conditions, under which they can make transactions to other accounts in the system for free.
Canada
Previously, Canadians struggled to play at online casinos. This was due to the difficulties of transferring money to the accounts of gambling sites. For a period, they used credit cards to fund their activities, but Mastercard and Visa officially refused to support gambling-related transactions.
The launch of Interac in partnership with Gigadat Solutions Inc solved the problem of arranging payments. The payment system quickly gained the trust of Canadian players; almost every Canadian who has a bank account knows about Interac e-Transfer, and some large financial institutions even offer Interac Online to their customers.
The service is used by more than 40 million people, which represents almost 60% of the country. By comparison, PayPal has 6 million Canadian users. Gigadat, Interac's payment method, is the most used today.
Africa
Online casino players in Africa predominantly use mobile banking. In Kenya and Tanzania, M-pesa is popular — 58% of Kenya's adult population has an account on the platform.
There are several payment companies in Nigeria, according to Slotegrator. Local payment solutions provider Interswitch brings together several Nigerian banks. The GTPay payment system, developed by one of Nigeria's largest banks, GTBank, allows you to make fast payments using debit cards issued by banks in the Interswitch network.
Also in Nigeria, Flutterwave's RAVE payment system is becoming more common. It combines simplicity and reliability, and works with all major currencies in the world.
India
India has an integrated national network of financial institutions. The infrastructure for the banking system is provided by the National Payments Corporation of India (NPCI). Banking accounts and functions are integrated into a mobile application using the Unified Payment Interface (UPI). Slotegrator claims that the Bharat Interface for Money (BHIM) app uses the UPI for quick and easy transactions.
PhonePe is considered to be the most common payment method in India. The app allows you to make fast and secure transactions using BHIM UPI, bank cards or e-wallets. Second in popularity is PayTM, which has 25 million registered users.
Latin America
Only 37% of Mexicans over the age of 15 had a bank account at the end of 2020, according to the World Bank. About 86% of all payments in Mexico are made in cash. According to MasterCard, 55% of Latin American adults have a bank account and 19% of them have credit cards. Therefore, this payment method is much less popular in Latin America than in Europe.
Banks and some other financial institutions in Latin America have long been suspicious of the iGaming industry and refuse to process online casino and sports betting transactions, reinforcing the importance of payment systems.
The most popular provider in Brazil and Mexico is Boleto Bancário, a system regulated by the Central Bank of Brazil. Payment can be made in cash at any branch or ATM, using mobile banking, or at an authorized supplier.
Southeast Asia
According to Slotegrator, e-wallets are the preferred choice of Asian players. Next come credit and debit cards, as well as bank transfers. One of the most famous on the Asian continent is the Singapore-based 2C2P global payment platform.
She works with the biggest institutions in the financial sector, tech giants, retailers, e-commerce and mobile commerce. Asian users especially appreciate the fact that the system accepts payments even in the absence of a credit card.
Thaiepay is one of the largest local payment systems offering the ability to pay with Mastercard, Visa and American Express debit and credit cards. Another popular supplier in Thailand is PaysBuy. It simplifies the online payment process and works like PayPal.
In many markets, including Southeast Asia, online casino players are showing a growing interest in cryptocurrencies. This could be due to the desire to keep up with the current trend or the tight regulation of the currency in some countries, where, thanks to bitcoin casinos, users can gamble without worries, regardless of the regulatory status of the game.
Compared to iGaming, where fiat payment instruments are used, the turnover with digital currency is still modest. However, every year more and more gambling sites offer their customers the option of paying in cryptocurrencies, and some of them use it as their main form of payment.