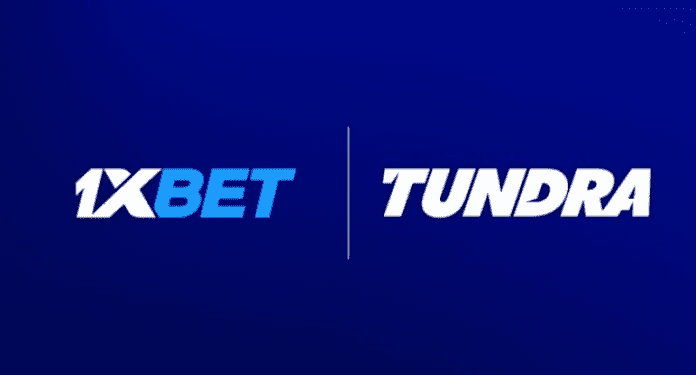 1xBet has become a sponsor of the world famous eSports organization, Tundra Esports. As per the terms of the three-year contract, the 1xBet logo will appear on the Dota 2 team's shirts and on the organization's online portals.
In addition, the partnership also includes several activities planned for Tundra's digital platforms and for the official 1xBet website. This will help the bookmaker to attract a new audience to enjoy the brand's wide range of services.
Alex Summers, spokesperson for 1xBet, said: "Esports is one of the most important areas of activity for the company. As a rule, the disciplines are very dynamic, so the fans are very excited and emotional while watching".
"Esports is already very popular and the number of fans has grown tremendously. But more importantly, the segment has great growth potential, so it's vital to support both individual organizations and eSports in general."
"This is a task that 1xBet is undertaking. Our brand has been with eSports — seriously and for a long time. The beginning of the partnership with Tundra Esports is further proof of a trusted bookmaker's desire to be at the forefront the development of e-sports".
Tomi Tikkala, Head of Business Development at Tundra Esports, said: "I'm sure the theme of our partnership with 1xBet will be new achievements, bright emotions and big wins. Our organization's motto is #TundraTribe".
"We hope that very soon even more eSport fans will know these words. There is a great adventure ahead of us together – stay tuned," added Tikkala.
About 1xBet
1xBet is an international betting brand that offers products and services to customers in several countries. The brand covers more than a thousand events daily in different sports, such as: football, tennis, basketball, volleyball, hockey, golf, boxing, handball, baseball, table tennis, biathlon, curling, Formula 1, cricket, cycling, skiing, water polo, among others.
The company has sponsorship deals with major rights holders including Serie A (Italian Championship), LaLiga (Spanish Championship), CAF and others.