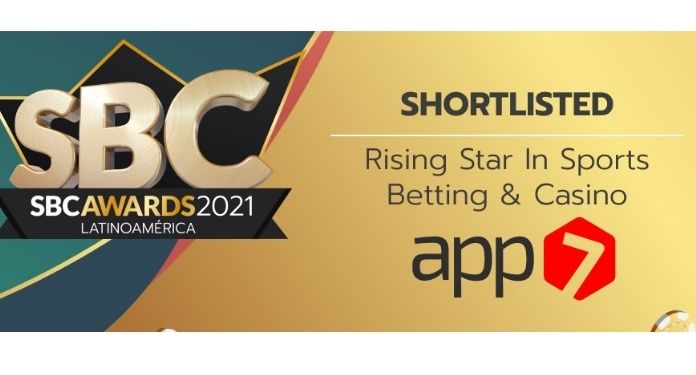 App7 Sistemas was among the finalists of the main awards in the gaming segment in Latin America, the SBC Awards Latinoamerica 2021. The fully national company, focused on software development for the gaming market, is competing in the "Rising Star" (Star) mode. Emerging) in the 'Sports Betting and Casino' category.
As such, this year's awards ceremony is scheduled to take place on Oct. 28 at the JW Marriott Marquis in Miami, USA. According to the organizers, 600 guests are expected to participate in the event.
This is the first time that the company has been nominated as a finalist for the SBC Awards, transforming App7's participation into a true milestone and recognition of Brazilian excellence and technology on the world stage, as noted by the founder and CEO, Elvis Lourenço.
"It is with great joy that we receive this indication from the SBC community. Without a doubt, this recognition is the result of the intense work we are doing for the Sports Betting and Lottery market in Brazil. I also extend my thanks to our customers, partners, and of course , our team", declared Lourenço.

SBC Awards Latin America
The SBC Awards represent a reward and due recognition to the best service providers in the online gaming industry. This award covers various segments and suppliers in the egaming area, including gaming and betting software, mobile networks, payments, recruitment, IT and infrastructure.
Sobre a App7 Sistemas
App7 Sistemas is a national startup focused on consulting and developing software and solutions for the betting and sports statistics market. Focusing on the needs and particularities of the local market, the group's platform combines the best of technology with a modern and easy-to-use interface.
In addition, the App7 Sistemas platform is integrated with the main providers of games, payments and content in the iGaming world.