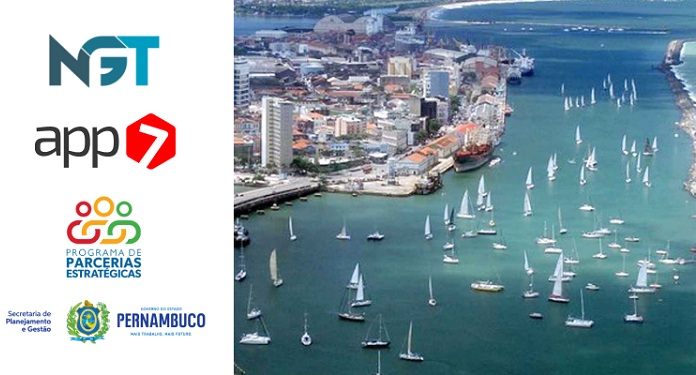 App7 Sistemas, a national startup focused on the development of software and solutions for the online betting and lotteries sector, has partnered with NGT Brasil, a game development company focused on the world industry, to create a consortium to carry out technical-operational-financial and legal studies.
The aim is to structure the public service concession for the operation of state lottery and games in the state of Pernambuco.
The accredited consortium also has the participation of the companies Feijó Advocacia, LenziAdvocacia, BetConsult, Blue Lagoon and support from several international players, especially the platforms AGClub7 and MarjoSports. The experience and vast knowledge of the local betting segment were one of the essential reasons for the creation of this consortium.
"The synergy and all the know-how shared between the participants of our group will certainly make a difference in our project. With proper regulation, Pernambuco has the potential to become one of the largest betting markets in the country" said Elvis Lourenço, founder of App7 .
Edgar Lenzi, lawyer, consultant and representative of NGT Brasil, also said: "We are very pleased to have been able to set up this consortium to present the PMI in the state of Pernambuco, with the experience of APP7, as well as other members and supporters, such as BetNacional, MarjoSports, AGClub7, BetEsportes, in addition to SA Sports, NSX and SGA.bet, and we are confident that the model we defend would be the most adequate for the reality of the state".
Eight more companies were accredited to present studies on the state lottery
In addition to the consortium made up of NGT and APP7, another eight companies were accredited. The list includes Intralot, the PELotto Consortium and AM and FPA, which are already participating in projects in other states.
The time for submitting reports extends to September 15th. The projects will be analyzed by a special committee of the Secretariat of Planning and Management – ​​SEPLAG, aiming to establish the ideal operating model in Pernambuco. All information about the process can be accessed on the official Government Partnerships portal.