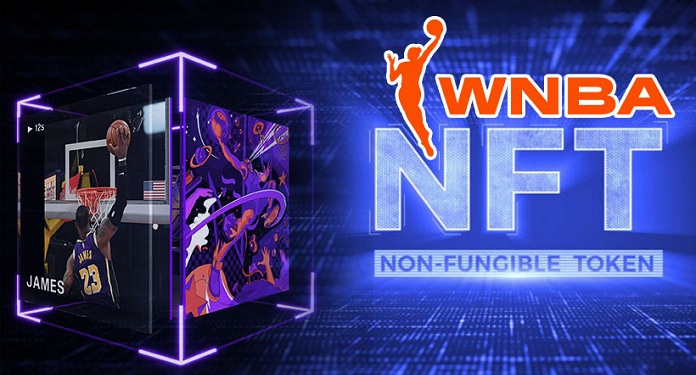 Dapper Labbs' NFT platform, the NBA Top Shopt, will begin selling collectible cards, showcasing memorable moves by players from the Women's National Basketball League, the WNBA. The start of the sale of these cryptoactives takes place this Friday, 27th, according to a report on the Exame website.
The platform announced that non-fungible tokens (NFTs), which are digital assets authenticated thanks to blockchain technology, will first feature landmark plays from top names in the American women's league.
Caty Tedman, head of partnerships at Dapper Labs, said the start of commercialization will encompass a series of dunks, splashes and throws that have been instrumental in several games over the past 25 seasons of the WNBA. "We really selected the quality of the plays and we tried to select the best of the best this season," he said.
WNBA is looking to strengthen its relationship with its fan base
This action comes at a time when the league intends to improve its relationship with the fan base, which is growing year after year. Based on impressive analytics – a recent game hit 755,000 viewers, the highest number of viewers since the 2012 season – the WNBA has struck several deals with streaming platforms.
From now on, the league is also promoting partnerships for the creation and distribution of licensed goods. "It was the only major sports league to see a growth in ratings during the pandemic," revealed Caty Tedman.
Therefore, the new collection of WNBA NFTs will be alongside the men's superstar cards on the NBA Top Shots service, aiming to establish a sporting environment that Tedman has said he has sought since the NBA's first bid on the NFT market last year.
"What we're actually trying to do is create a parity between the men's and women's leagues," concluded the head of partnerships at Dapper Labs.