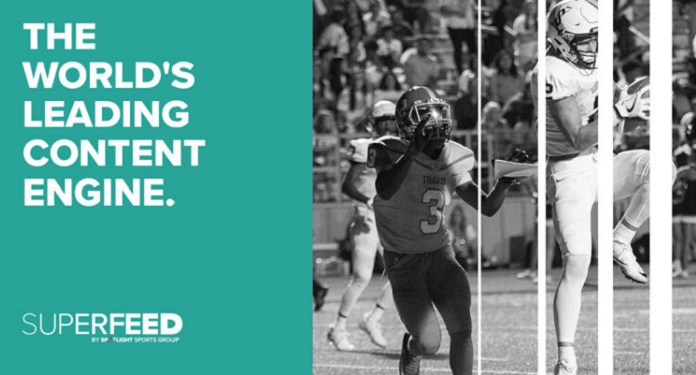 Spotlight Sports Group has announced a multi-year agreement with Better Collective to provide the Danish sports betting media group with sports and horse racing content through the newly launched Superfeed engine.
The contract calls for Better Collective to use the group's personalized betting editorial in its global reach portfolio. Spotlight Sports Group's ability to deliver betting-specific editorials in more than 80 languages ​​is critical to the project, as each site will offer localized content in Europe and the United States.
The partnership also includes full Spotlight Sports integration to exploit the Superfeed on selected sports media platforms within Better Collective. Leveraging the authority of the Racing Post brand, the Superfeed content engine will provide Better Collective with leading data, analyzing more than 60,000 races annually.
This arrangement is an extension of an existing agreement. Spotlight Sports Group has increased its content offering over the past five years and Better Collective has benefited by offering specialized content to its audience around the world.
Spotlight Sports content ensures that users are informed with quality and agility
Spotlight Sports Group's bespoke sportsbook editorial ensures that customers are informed with high quality about all sports across the planet. With a period full of important events approaching, the group is producing hundreds of articles a day covering all modalities.
"We have a great long-term relationship with Better Collective. It has evolved year after year from a small amount of content to the integration of our premium race data through Superfeed and an in-depth editorial in a multitude of languages," stated the director of Spotlight Sports Group accounts, Daniel Smith.
Smith added, "Working with Better Collective means our content reaches more customers daily, which enriches your sports betting experience. Integrating our Superfeed content allows Better Collectives' global audience to expand their sporting knowledge and help them make better choices."
Simon Hovmand-Stilling, Director of Better Collective, commented: "We've worked with Spotlight Sports Group for several years because we know they produce high quality content. More recently, we've successfully added Superfeed's multilingual offering and integrated data. We are striving to provide this enhanced sportsbook content experience to strengthen our position in key markets."
He concluded: "With the integration of Superfeed, we can increase our ability to deliver premium content to users of our sites, enabling sports fans to make betting decisions based on knowledge."