Prince Harry and Meghan Markle may have already defined what their daughter's name will be, only they have not yet announced it publicly. The couple revealed that they are expecting their second child on Valentine's Day. Archie Harrison Mountbatten-Windsor, the couple's first child, was born on May 6, 2019.
However, the couple told Oprah, about a month later, that they would have a little girl who would arrive in the summer. "Having a boy than a girl – what more can we ask for?" Said Harry during the controversial interview.
As a result, bookmakers in the UK are considering the likely names that the Duke and Duchess of Sussex might name their daughter. Among the most prestigious names is Phillipa, in a tribute to the Duke of Edinburgh, who died on April 9 at the age of 99.
Philippa and Diana are among the favorite options for naming their daughter
Due to the duke's loss, many bettors believe that Philippa should overcome the possibility of the little girl being called "Diana", in a tribute to Harry and William's mother, according to Ladbrokes' bets. However, Diana is very close to the top of the ranking with 5/1 and 10/1 ODDS, respectively.
"Support for baby Philippa shows no signs of slowing down and we were forced to reduce the chances that this is the name of Harry and Meghan's daughter," said Jessica O'Reilly of Ladbrokes.
In return Elizabeth, who would be a tribute to the queen, missed many places on the betting sites. Allegra (10/1), Alexandria (12/1), Grace (16/1), Emma (16/1), Rose (16/1), Alice (16/1) and Victoria (16/1) are others options raised.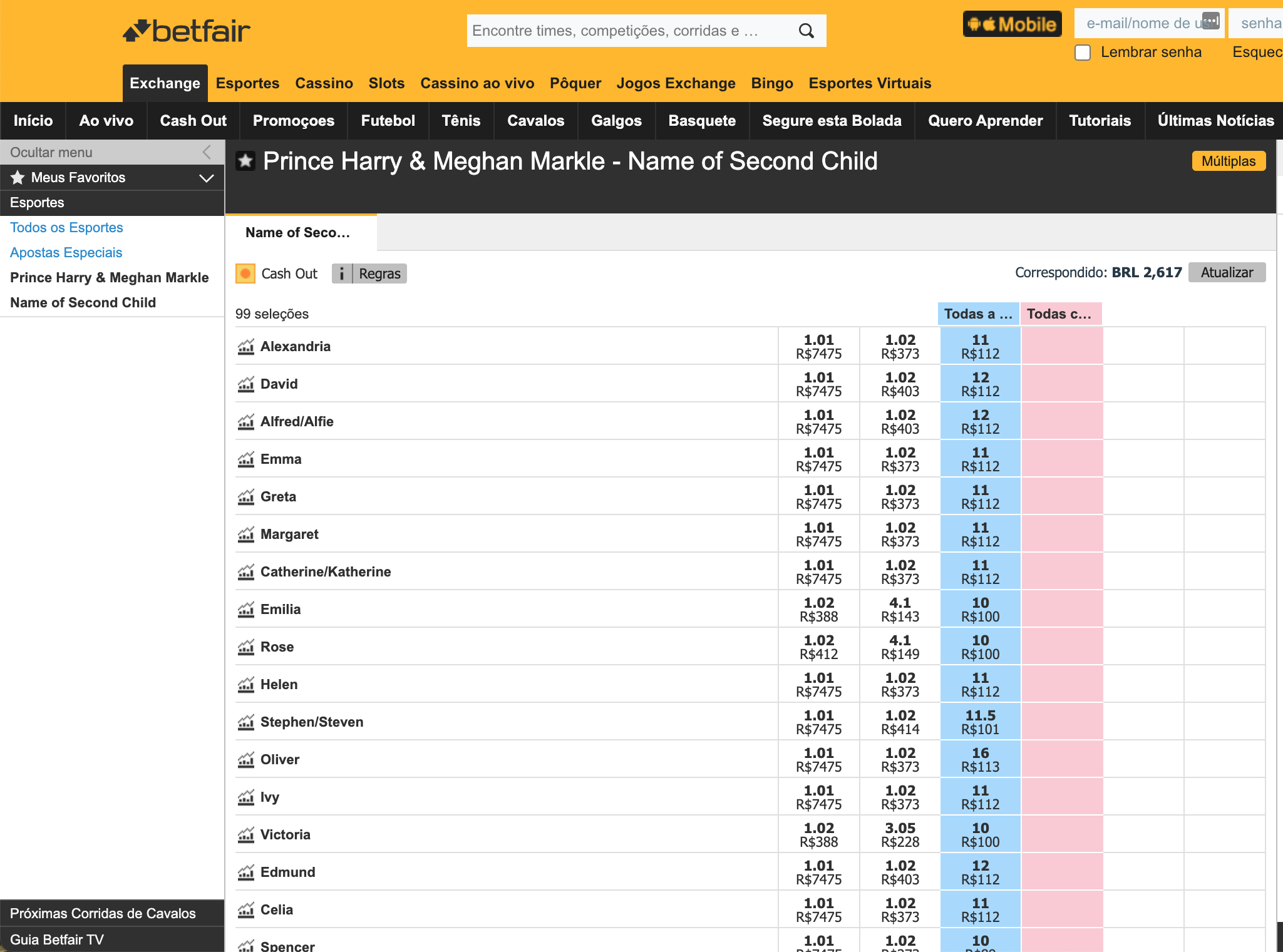 However, it is important to note that this would not be the first time that the duke's name would be placed on one of his descendants. The granddaughters, Princess Eugenie and Zara Tindall, chose to name their children who were born earlier this year in honor of the duke.
Eugenie and her husband Jack Brooksbank announced the arrival of their first child, August Philip Hawke Brooksbank, on February 9. The following month, Zara gave birth to her third child, Lucas Philip Tindall, with husband Mike Tindall.
During an event in the United States, Meghan spoke more about her second pregnancy: "My husband and I are very happy to have a daughter soon. It is a feeling of joy that we share with millions of other families around the world. When we think in it, we think of all young women and girls around the world who should receive the capacity and support to lead us ".