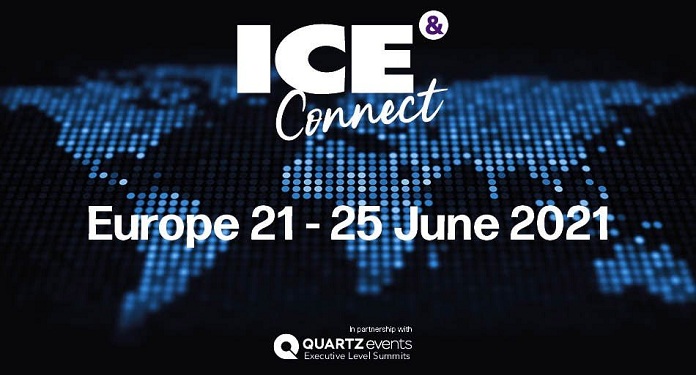 ICE Connect, an invitation event that uses sophisticated algorithms combined with classification and programming software to scientifically combine operators with the main solution providers in highly productive meetings, confirmed the presence of prestigious brands at the European Virtual Leadership Summit.
The event will take place between the 21st and 25th of June. The schedule will address the challenges facing the industry today, including responding to the impact of the pandemic on business; brand reputation and responsible gaming; the future of land games in a post-pandemic world; the evolution of eSports and the growth of sports betting globally.
The list of participants must include Anne-Jaap Snijders, commercial director of Kindred Group; Sandeep Tiku, director of operations for the Entain Group; Anton Rublevskyy, CEO of Parimatch International; Wolfgang Bliem, executive director of Grand Casino Luzern; Tim Parker, chief operating officer at SuperSeven and Paul Adkins, chief marketing and operations officer at Betway.
"ICE Connect will deliver first-class video content designed by product leaders to product leaders, offering insightful case studies that can help them differentiate your product in a complex and crowded market," said the head of content Matthew Welch.
Welch added: "Our content will enhance the meetings that are critical to ICE Connect, helping to support all parts of the gaming community – terrestrial, online and omnichannel. The content program will be led by executives from the main gaming operators and supported by those in operational and regulatory roles ".
About ICE Connect
ICE Connect is developed by Quartz Events, a company owned by Clarion and a leading producer in the restricted event market for guests. Active in North America for 15 years, Quartz regularly reaches more than 200 senior executives – in various sectors – attending about 3,000 meetings and consuming more than 20 hours of exclusive content.
ICE Connect Europe must also count on Carsten Muth, member of the Executive Board of Lotto24; Roger Parkes, Director of Regulatory Affairs and Compliance at Betway; Gali Hartuv, Head of Customer Engagement and Training at 10Bet and Filipe Safont, Head of Game Operations at SAS Apostas Social.
The registration deadline for ICE Connect Europe will end on May 21st.