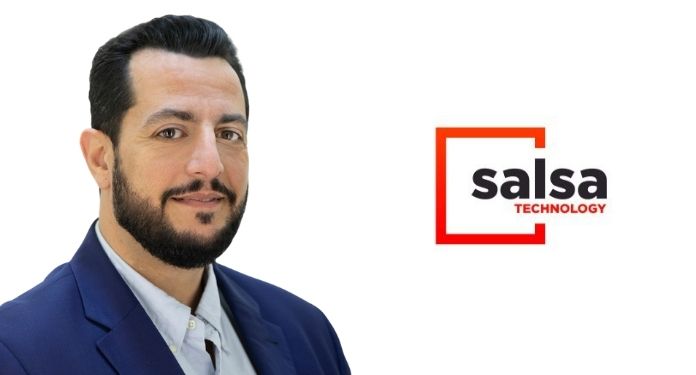 Alberto Alfieri, an expert in the iGaming segment, is the new chief operating officer of Salsa Technology. He has the mission of accelerating the company's expansion in Europe, as well as consolidating its position at the forefront of Latin America.
Alfieri will lead the commercial, product development and talent acquisition projects. He has more than 12 years of experience in the iGaming scenario, since the beginning when he performed several functions at bet365, focusing on products and bettor protection.
The leadership roles took place later when he joined Mr Green, in Malta, taking on the challenge of building and leading the CRM strategy and sector, in addition to the VIP client management team.
As of 2016, he has held positions as COO and CEO at Redbet / Evoke Gaming, Bet.pt, Vivagol and Gamingtec. These experiences contributed so that he could develop a deep knowledge of Brazil, South America and Africa, adding even more know-how to his already consolidated trajectory in the European markets.
Alfieri projects goals to intensify the company's growth
"Salsa Technology's growth has been exceptional and it is an honor to have this opportunity to play such an important role in the company's next chapters," stated Alfieri.
He added: "The focus will be on strengthening Salsa's market leadership position in Latin America and accelerating the expansion progress in Europe through the omni-channel platform and the Games Aggregator Platform, which even has proprietary content. We will also expand the range of tools we offer to our customers so that the products guarantee the protection of the players ".
The new chief operating officer is being announced shortly after Salsa made another major hiring in February, when he made the arrival of his new CTO, Josh Tromans-Jones.
"I have known our newly hired CTO Tromans-Jones for some time and we share the same vision and objectives, so the collaboration will be total in order to fully meet Salsa's ambitions," he concluded.
Salsa Technology's CEO, Peter Nolte, added: "I couldn't be happier to have brought Alberto to the company, a professional whose talent and way of leading the operations leave us perfectly positioned to fulfill our growth strategy".
About Salsa Technology
Salsa Technology is an omni-channel iGaming platform that offers services to physical and online operators. Its leading game aggregation platform (GAP) is available in Latin America and increasingly consolidated in other parts of the world.
Salsa is one of the most famous developers on the Latin American scene today and is gaining momentum in other countries quickly. After all, the platform, technology and the entire game portfolio have laboratory certification for Colombia, Mexico and Asia, and soon for Europe.