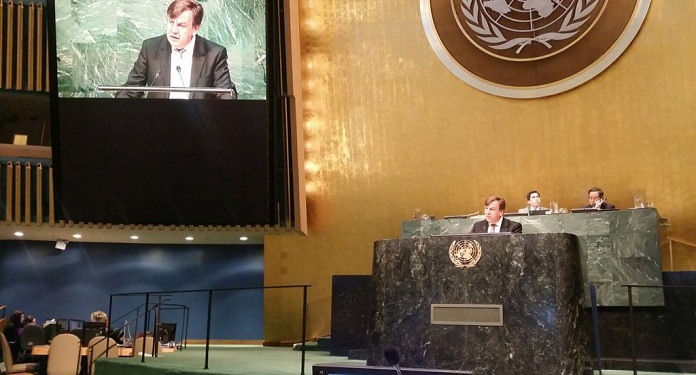 The Betting and Gaming Council (BGC) congratulated the UK's Minister of Media and Data (DCMS), John Whittingdale, who was chosen to take responsibility for gambling, betting and lotteries, and will now oversee the review of the Gambling Law Act) of 2005.
Whittingdale took on the task of Nigel Huddleston, who led the review initiated in December 2020. Whittingdale, a deputy from the Maldon district, previously served as secretary of state for Culture, Media and Sport, as well as chairman of the Culture, Media and Sport Committee.
Apparently, the change was made due to Huddleston's immense workload, with sport, tourism and heritage seen as important areas in the economic recovery effort due to the impact generated by the COVID-19 pandemic.
Michael Dugher, the chief executive of BGC, congratulated Whittingdale on his new role in government at a very significant time for the betting industry in the country. "I would like to welcome John Whittingdale in his new role and with expanded responsibilities at DCMS."
Dugher added: "I know John very well from my time in Parliament and in the music industry. John commands great respect and is a formidable politician who brings a wealth of experience and knowledge. BGC represents the majority of the regulated sector – from bookmakers, casinos, online gambling and bingo – and we look forward to working with it ".
About BGC
Gambling and gambling are an essential part of the UK's dynamic and diverse leisure and entertainment industry. Contributing over £ 3.2 billion in taxes to the UK Treasury and providing work for more than 100,000 people.
As an industry body, BGC works with its members, large and small, to raise standards, create a safer gaming culture and build public and institutional trust in the industry.
The entity represents more than 90% of retail betting stores, online gambling and betting operators, casinos and bingo operators. The aim is to place the bettor first to raise standards beyond regulatory requirements to ensure a safer and fairer gaming and betting experience for everyone.