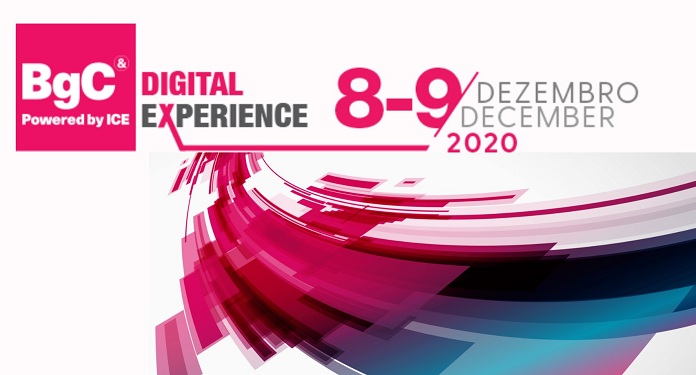 In an atypical year, the Brazilian Gaming Congress (BgC) will take place in a completely online version and will be held on Tuesday, 8, and Wednesday, 9. Titled 'BgC Digital Experience', the event will address the situation of the Brazilian iGaming market and the progress of the sports betting regulation process already in its opening panel.
Promoted by Clarion Events, BgC has a varied program and a networking tool that will enable participants to hold business meetings and share information about national and international markets.
Held since 2013, the BgC Digital Experience will always take place from 10 am to 1 pm (Brasília time).
Check the complete agenda of BgC Digital Experience
December 8 agenda:
Panel: Update of the gaming sector by the Brazilian government
Regulation of Sports Betting;
Moderator: Igor "Federal" Trafane (President of the Pan American Sports Poker Confederation (CPPD))
Participation: Waldir Eustáquio Marques Junior (Undersecretary of Prizes and Raffles of the Ministry of Economy)
Panel: State lotteries: How will the new scenario be?
Business prospects and profitability
Regulation in the state spheres
Moderator: Marcello Corrêa (Former Legal Director of Loterj)
Participation: Waldir Eustáquio Marques Junior (Undersecretary of Prizes and Raffles of the Ministry of Economy), Sergio Alvarenga (CEO of Intralot) and Ronan Moreira (General Director of Loteria Mineira)
Panel: Beyond football: new betting modalities
The market in the country of football goes beyond the four "corners"
eSports, Virtual Gaming and iGaming: What has changed in the player's behavior?
What are the impacts of this change and how to prepare?
New products for online gaming operations and face-to-face games
Moderator: Angelo Alberoni (Country Manager at Betmotion in Brazil)
Participation: André Akkari (Co-CEO of Furia eSports) and Álvaro Cotta (Marketing Director of the National Basketball League – NBB)
December 9 Agenda
Panel: The return of Casinos in Brazil
What proposals are under discussion in Congress?
What the PL 2,648 / 2019 and 4495/2020 say?
Moderator: Bruno Omori (President of IDT-CEMA Instituto de Desenvolvimento Turismo)
Participation: Regis de Oliveira (Jurist, Professor and former Federal Deputy), Angelo Coronel (Federal Senator from PSDBA) and Ilana Klein (Senior Director LatAm at Playtech)
Panel: Adapting the business model to the Brazilian market
Examples of business success implemented in Brazil
The demand for "tropicalization". Why doesn't copy / paste work? Careers in the gaming and qualification market: which professionals can work remotely and which need to operate locally?
What are the possibilities for learning about the sector?
Moderator: Thomas Carvalhaes (Brazil & LatAm Manager, Hero Gaming)
Participation: José Colagrossi (Executive Director of Ibope Repucom), Jennifer Innes (Managing Director of Bettingjobs.com) and Stuart Hunter (General Director of Events at Clarion Gaming)
Panel: Gambling is serious: Corporate Governance & Compliance in the sector
The gambling market is not "the best way to launder money"
What technologies and rules make gambling the most secure and well-controlled economic activity?
Responsible Gaming in the DNA of regulation
Player Protection and Education
Moderator: Mauro De Fabritiis (Founder of MDF Partners)
Participation: Itamar Pereira (Member of the International Association of Game Regulators and Technical Adviser to the Ministry of Economy) and André Gelfi (Managing Partner Brazil of Betsson Group)