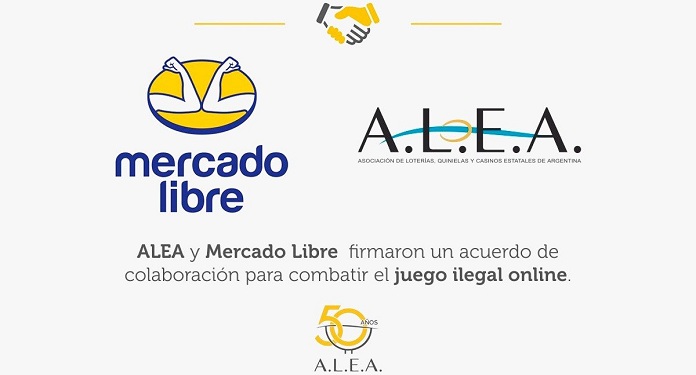 At the beginning of the application of the social isolation guidelines and after the closing of official gambling houses, members of the Argentine State Lotteries, Casinos and Quinielas Association (ALEA) warned about the possibility of an exponential increase in illegal online games.
In the search for solutions to contain this problem, the Argentine regulatory bodies initiated conversations with representatives of the Free Market that allowed the conclusion of a collaboration agreement.
The purpose of this agreement is to exchange information, technical knowledge and experiences related to the sale of illegal products and / or games and services.
The partnership demonstrates the commitment and social responsibility of the Free Market, which from the beginning of the conversations had a multidisciplinary technical team, which demonstrated with facts, its collaboration in the detection and immediate interruption of actions taken by third parties that violate the terms and conditions of betting related sites.
In turn, the ALEA components have pledged to continue contributing their experience, technical knowledge and periodic reports. Therefore, the idea is to prevent Mercado Livre and ALEA from being used for unauthorized online games and irregular transactions.
About ALEA

ALEA brings together all organizations that regulate and control recreational activity in Argentina. As a non-profit entity, its strategic mission is to position itself as a consultative, reference and training entity for Argentine regulatory bodies in matters of control and inspection.
National integration with a federal meaning, as well as the consolidation of ethical principles and social responsibility, characterize the association and its members under a common denominator: the collection of funds for social action. The entity has almost 50 years of experience in the sector.
Therefore, six Advisory Committees address legal, administrative, marketing, training, IT and international affairs.
Three Coordinating Units operate in the Prevention of Money Laundering; Social Responsibility and Responsible Gambling; and Quality Management. The Strategic Communication group completes the current structure of ALEA.