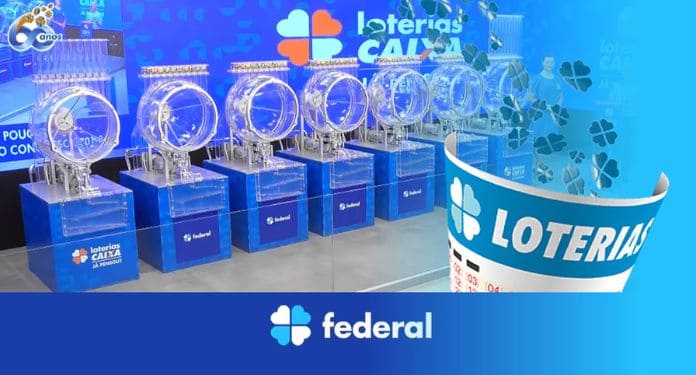 Caixa Econômica Federal reported that in the third quarter of this year, its lottery division raised BRL 5.6 billion, the highest quarterly collection in its history, 20.9% more than in the same period last year and 4 .6% more than in the second quarter of this year.
The information was released last week, when Caixa Econômica Federal announced the consolidated results for the third quarter of this year. "The Caixa Lotteries are an important source of funds to promote the social development of Brazil", says an official note issued by the constitution.
In the third quarter of this year, R$ 2.2 billion, equivalent to 39.6% of the total, was allocated to Federal Government social programs in the areas of social security, sports, culture, public security, education and health, which represents a amount 226% higher than the third quarter of 2021, in addition to the payment of income tax.
Caixa Lotteries celebrate 60 years of history in 2022
In fact, 2022 is a very important year for Caixa. On September 15, the entity – responsible for carrying out lottery bets and other modalities – celebrated 60 years with great prospects for the coming decades, drawing positive projections, especially on issues related to inclusion policies.
To get an idea of ​​the impact of the entity, in the month of July alone, the amount of R$ 730,555.00 was transferred to various social projects. See below some destined values ​​and the respective segments:
R$ 145,628.00 for public security;
R$ 132,599.00 reverted to sports initiatives;
R$ 27,696.00 for projects focused on education, among others.
Now, with the growing trend of Lotteries in Brazil, the social role of these initiatives will gain traction and will be expanded even further. These transfers to social projects are guaranteed by Brazilian legislation.
On the occasion, Caixa's vice president Agent Operator, Edilson Carrogi, declared: "The Caixa lotteries, in this year 2022, will raise about R$ 20 billion. Absolute record. And the coolest thing about this is that almost half of this amount — more than R$9.5 billion — is directed to social programs in the federal government's priority areas: health, education, social security, culture, sports, and many others".